PEC 5th 8th Class Exams Online Registration Download Forms Punjab education commission starts online registration of Grade class 5th and 8th class from 30 October 2018  TO 30 November 2018. PEC extent Online Registration till Dated: 30 November 2018. So the candidates who want to register for Annual Examination for PEC Exams it's requested to those candidates kindly hurry up and registered you online though pec.edu.pk official website of Punjab education commission and make valid for Annual Exams of PEC of Class V and VIII Class. The Annual Examination of 5th and 8th class will be expected at first week of February 2019.
Instructions:
Private School Registration Forms can also be verified by Govt. Gazetted Officer
There are separate Forms available for Grade 5 and Grade 8
There are separate Forms available for Public School Students and Private School Students.
A separate Form is also available for Private Student who wants to appear in the examination independently.
Registration Forms for Public School and Private School Student's consist of two pages one is form 'A' (for School's information) and second one is Form 'B' (for student's information) both must be downloaded and filled in carefully and    must be submitted to respective ECC/CTSC.
These Forms are designed to be printed on A4 paper.
Please read all instructions before filling any form.
Last Date of 5th and 8th Class Registration: 30 November 2018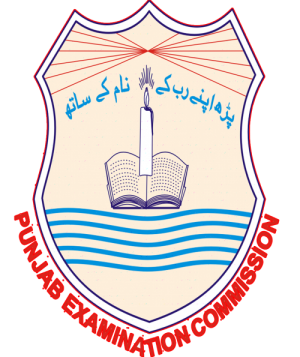 Because now date will not extend again, so take benefit of this extension.  The official announcement of extension of Admission Date is:
Last date for registration of candidates of Grade 5 and Grade 8 Annual Examination 2018 is hereby extended till , 30 November, 2018
PEC Wadat Road sends this notice to secretary school education, government of the Punjab, DPI SE Punjab, chairman PEC, and chief executive officer of PEC.
GRADE 5th Class download:
Public School Registration Forms:
Public School Student Registration Form A For Grade 5
Student Information Form B For Grade 5
Private School Registration Forms:
Private School Student Registration Form A For Grade 5
Student Information Form B For Grade 5
Private Candidate Registration Form:
Private Candidate Registration Form For Grade 5
GRADE 8th Class
Public School Registration Forms:
Public School Student Registration Form A For Grade 8
Student Information Form B For Grade 8
Private School Registration Forms:
Private School Student Registration Form A For Grade 8
Student Information Form B For Grade 8
Private Candidate Registration Form:
Private Candidate Registration Form For Grade 8