Pakistan USAID partnership with higher education commission HEC both are offering scholarships for those students, who are not eligible to afford expenses, needy basis students who wants to study Medical, engineering and technology, business administration, agriculture and veterinary social sciences programs. The graduate and undergraduate programs for selected candidates for these scholarships.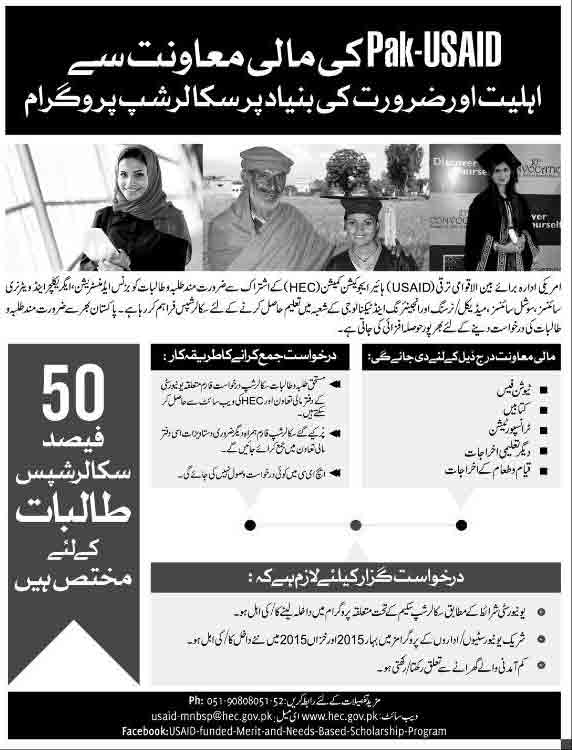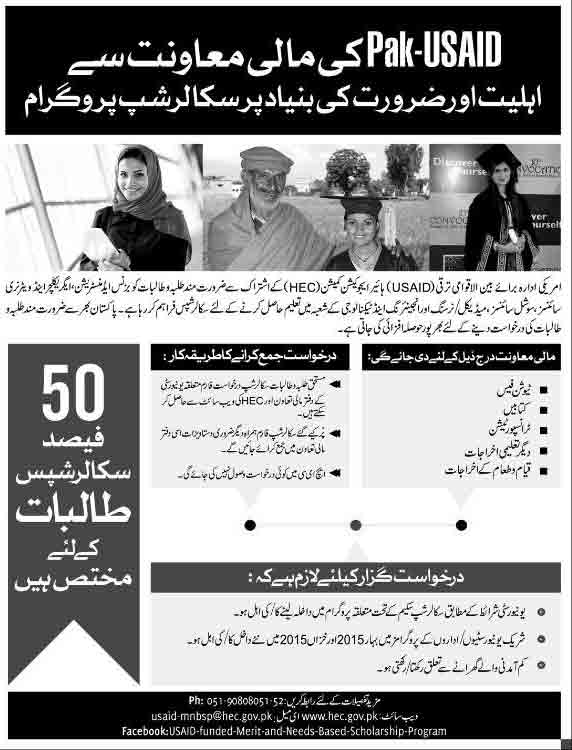 Needy basis candidates from all over the Pakistan encouraged to apply for these scholarships.
Pakistan institute of engineering and applied sciences is a Number one Engineering University according to Higher Education Commission, PIEAS Jointly providing scholarship education to Pakistan students.
The candidates who are eligible for these scholarships can avail free tuition fee, boarding and lodging, books, transportation and academic costs of the selected students.
USAID and HEC have partner universities that provide free education within Pakistan.
 How to Apply for Need Basis scholarships
Scholarship application forms can be obtained from University financial Aid's office during office timing. Complete your scholarship application forms and submit the same Aid's office, after completion of scholarship forms. Scholarship applications will not be accepted through Higher education commission (HEC). The detail of those universities where scholarships available can check, USAID Partner Universities / institutions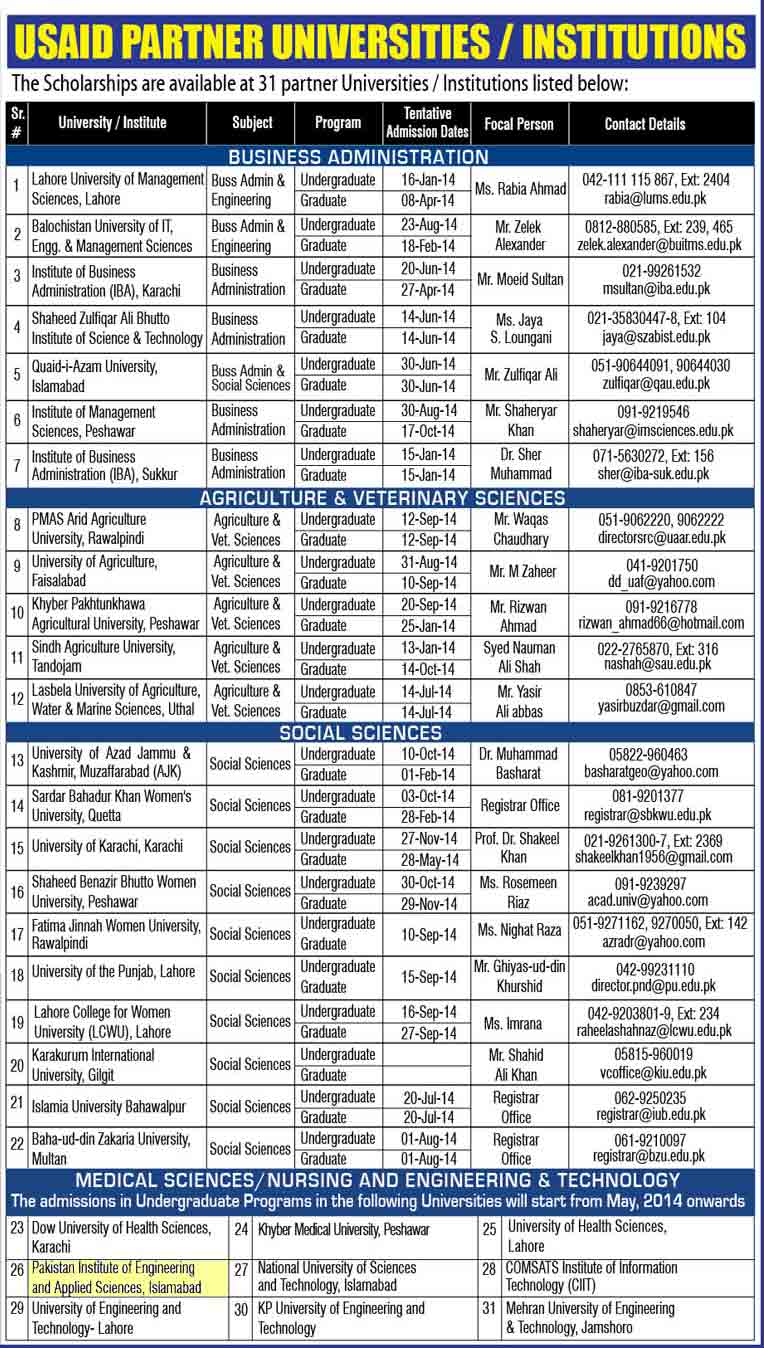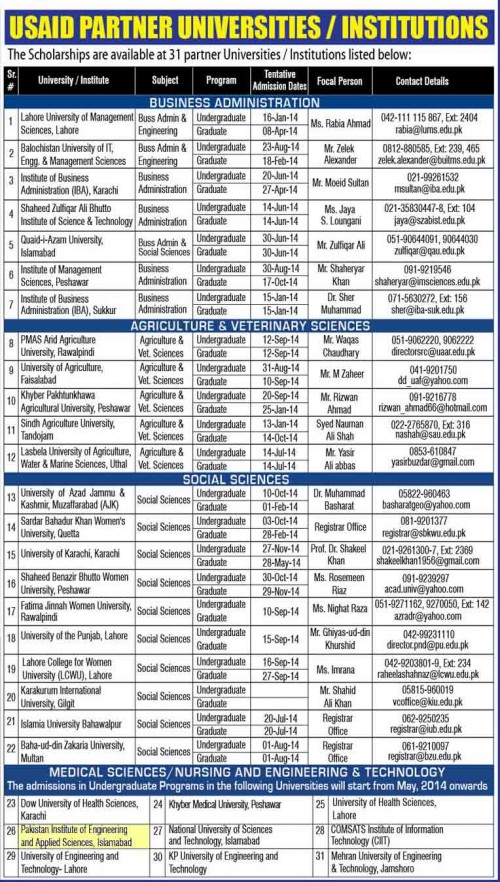 Download Scholarship forms:
Scholarship Application Form