Pak forces Girls Cadet College Rawalpindi open admissions in 4th 6th  7th  to 9th class session 2022-23. The admission applications can be sent to Pak forces girls Cadet College Rawalpindi office before last date. Admissions open in FA, FSc, ICS and I.com for boys and girls. its a project of PFA and UGES 1st entry 2021. Separate classes for boys and girls.
Selection Procedure
Is based on
1 Written Test
2 Interviews
3 Medical
Written test is conducted at the following stations
Punjab, Lahore
Sindh, Karachi
Balochistan, Quetta
KPK, Peshawar
Read Also: Girls Cadet College Mardan Admission 2022 Entry Test Date
Admission form can be download from pakforcescadetcollege.com
Last date of submission of admission form:
Commences of Classes:
Special discount for all students who will get admission before  will be pay Rs. 12500/- monthly fees that is really affordable for students. A project of UGES entry level 2022.
Written tests are held on dated which is advertised in the newspapers.
Following is the distribution of items and examinations during an academic year at the college
First Term: June
Second Term: Sep
Third Term: Dec
Annual Exam: March.
Official Mobile Number: 0333-6361477
Pak forces cadet college, new harley street
Rawalpindi Pakistan
Read Also: Cadet College Rawalpindi Admission 2022 Form Test Result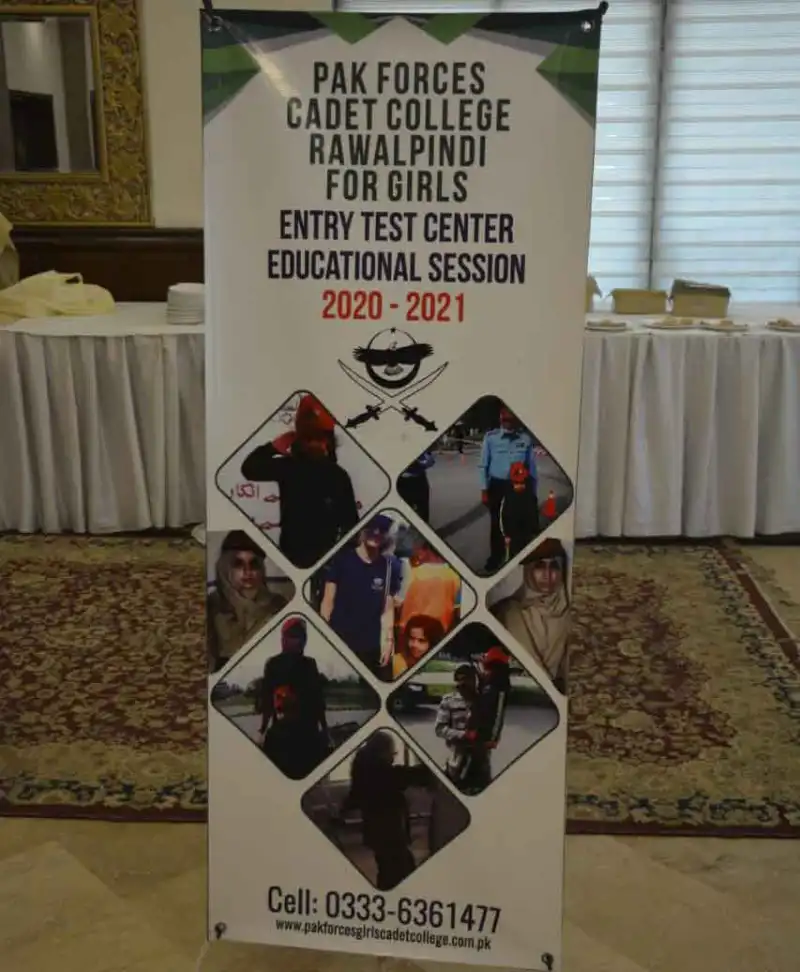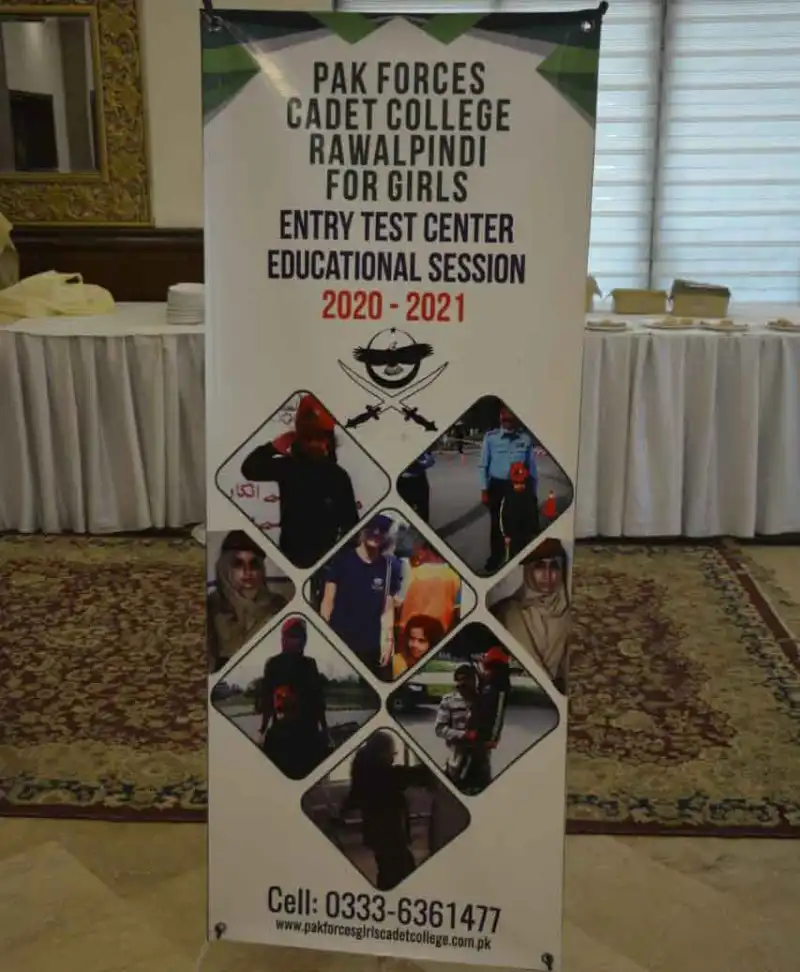 Description of fee monthly School Section
Tuition Fee Rs. 8000
Sport Fee Rs. 1000
Boarding Service Rs. 5000
Medical Fund Rs. 500
Laundry Charges Rs. 1000
Messing Charges Rs. 5000
Electricity Charges Rs. 1000
Total Rs. 21500
Additional Charges at the time of Admission
Description of fee Amount
Admission Fee Rs. 16000
Security (Condition Apply) Rs. 11000
Maintenance Charges (PerAnnum) Rs. 23000
Total Rs. 50000
Payment of Fee
Description Amount
1st Term (April to June) Rs. 64500
2nd Term (July to Sep) Rs. 64500
3rd Term (Oct to Dec) Rs. 64500
Annual Term (Jan to March) Rs. 64500