NUMS post graduate admission 2023 Apply Online
National University of medical sciences is a well recognized institute situated in Rawalpindi. NUMS has offered MS in Microbiology and Immunology for session fall 2023.
Eligibility criteria
Candidate with 16 years of education in the following degree program are eligible to apply:
Bio science includes microbiology, molecular biology, zoology, MLT, MBBS/BDS, bio chemistry, genetics and bio technology
Pharmaceutical and health science
NUMS How to Apply online
Interested candidates can apply online by clicking on this link: Apply Now
Please read the instructions given on the following link carefully before applying.
NUMS University Admission 2023: Apply NUMS
Why NUMS
NUMS has offered highly qualified professional staff which have exposure in various areas of microbiology and immunology. It has well equipped equipments and laboratories. it provide research opportunities to students with 15 national and international funded grants.
University have microbiology lab with microbal culture facilities, microscoping and imaging facilities, biocontainment facilities and immunology assay facilities.
Scholarship Opportunities
NUMS provide:
Funding for MS research project
Paid studentships and internships
It provides career opportunities in different medical and research fields.
Collaboration with international organisation such as WHO, UNICEF and others.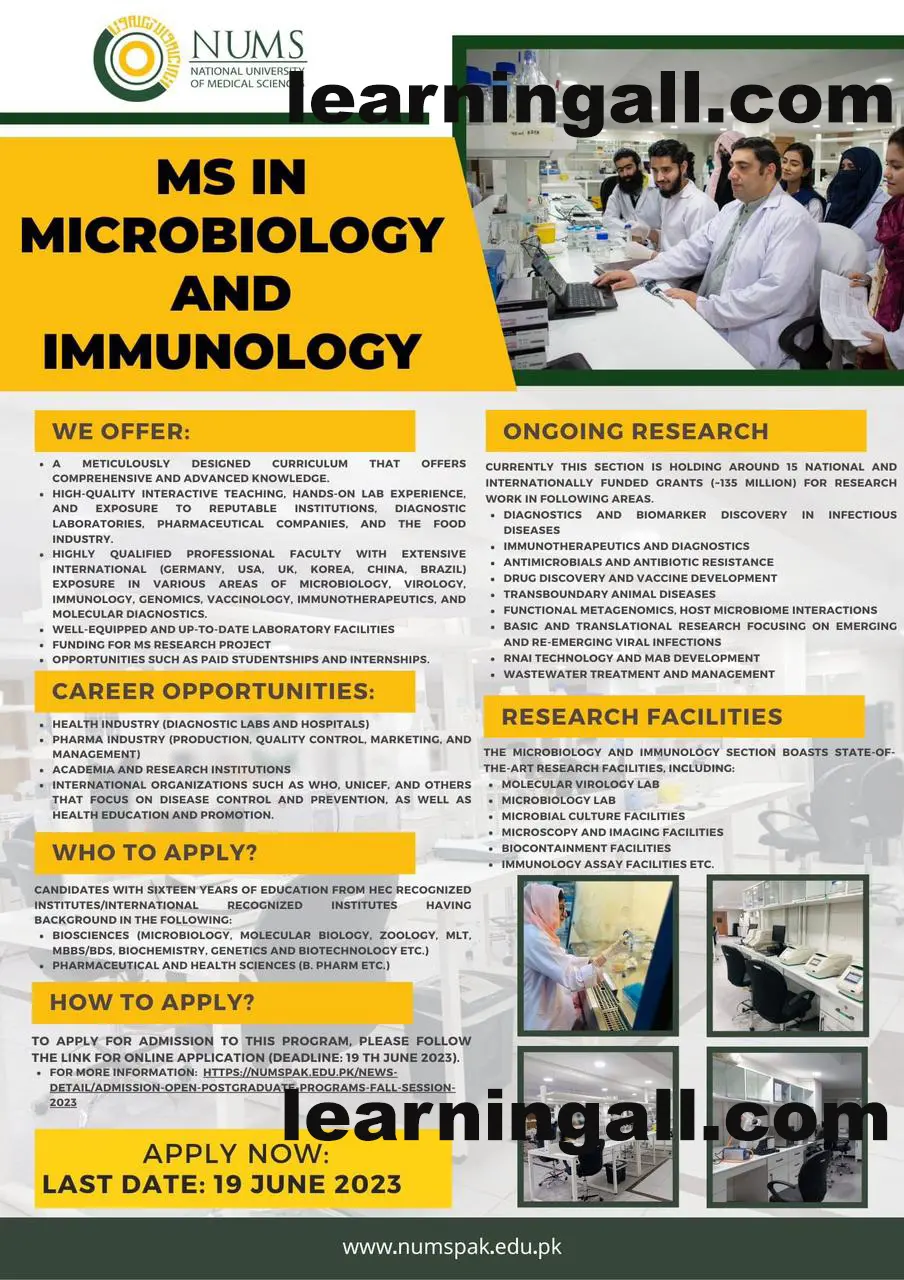 Last date to Apply
Candidates have to complete their registration before 19 June, 2023