Nazeer Hussain University Karachi Job Opportunities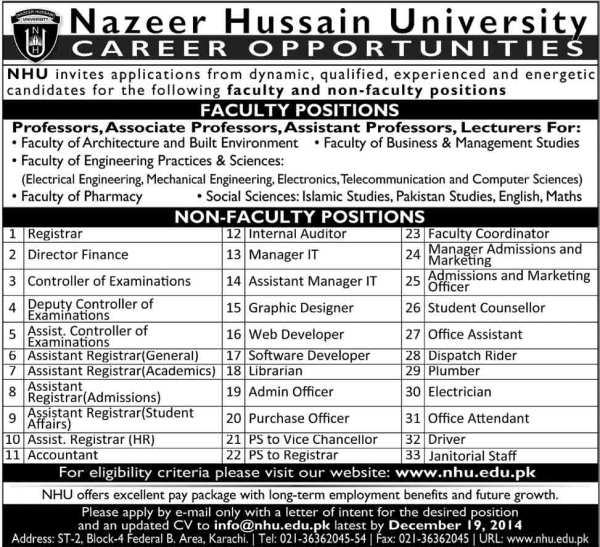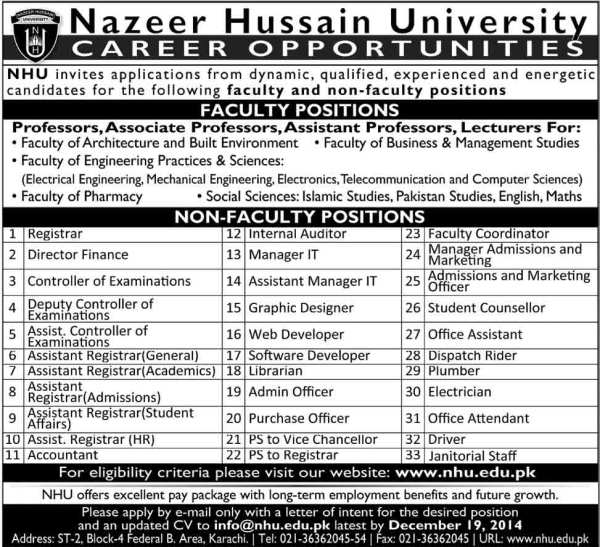 Nazeer Hussain University Karachi NHU invites job applications from dynamic qualified experienced and energetic candidates for the posts of professors, associate professors, Assistant Professors, Lecturers, for faculty of architecture and built environment, faculty of business management studies, faculty of engineering practices and science.
Nazeer hussain university Karachi also invites job applications for non-faculty positions are registrar, director of finance, controller of examination, internal auditor, manager IT, Assistant Managers, graphic designer, web developer, software developer, admin officer, purchase officer, accountant and many other posts for teachers and non-teachers jobs available at NHU Karachi, please send your job applications through email [email protected] latest by 19 December 2018. For more information the official site of Nazeer hussain university Karachi: nhu.edu.pk.