Military Accountant General Job Opportunities
Office of the Military Accountant General
(Recruitment Test)
To Download Advertisement in English:
Click Here
To Download Advertisement in Urdu:
Click Here
To Download Application Form:
Click Here
 Last Date for Application Submission: Saturday, 20th February 2016
Test Date: Will be Announced Soon
Office of the military accountant general Rawalpindi Pakistan (PMAD) Military Accounts Department is an attached Department of Ministry of Defense.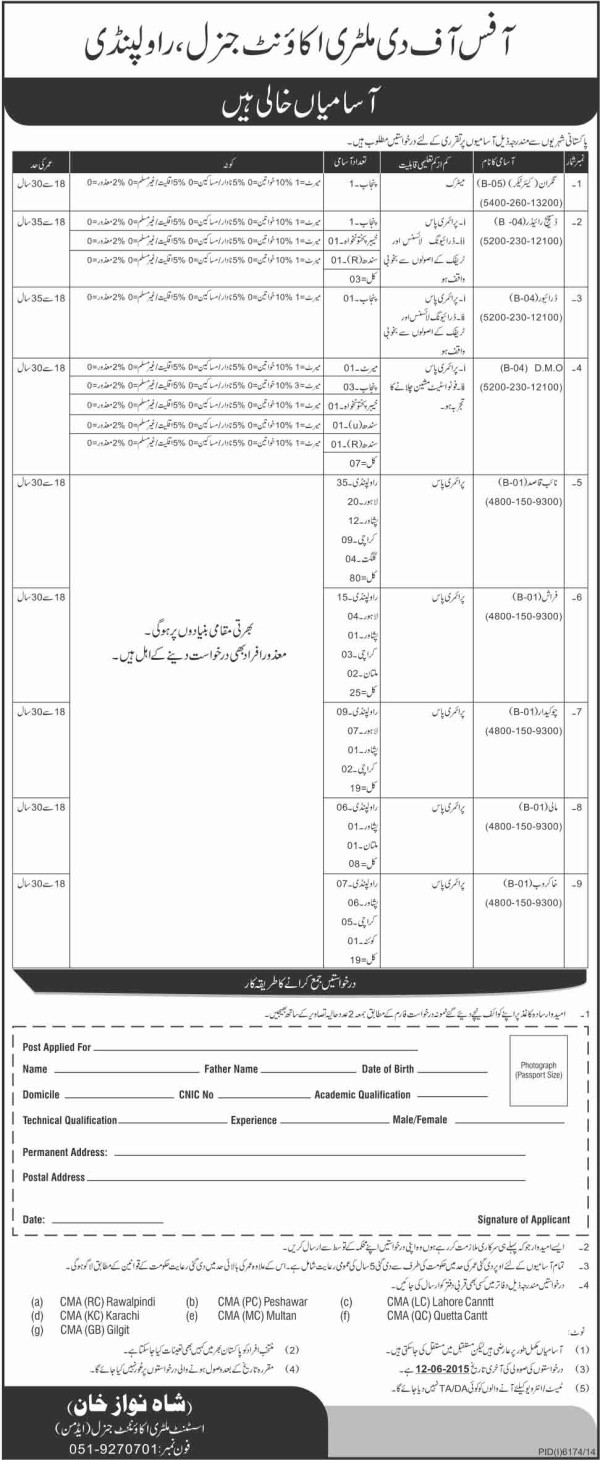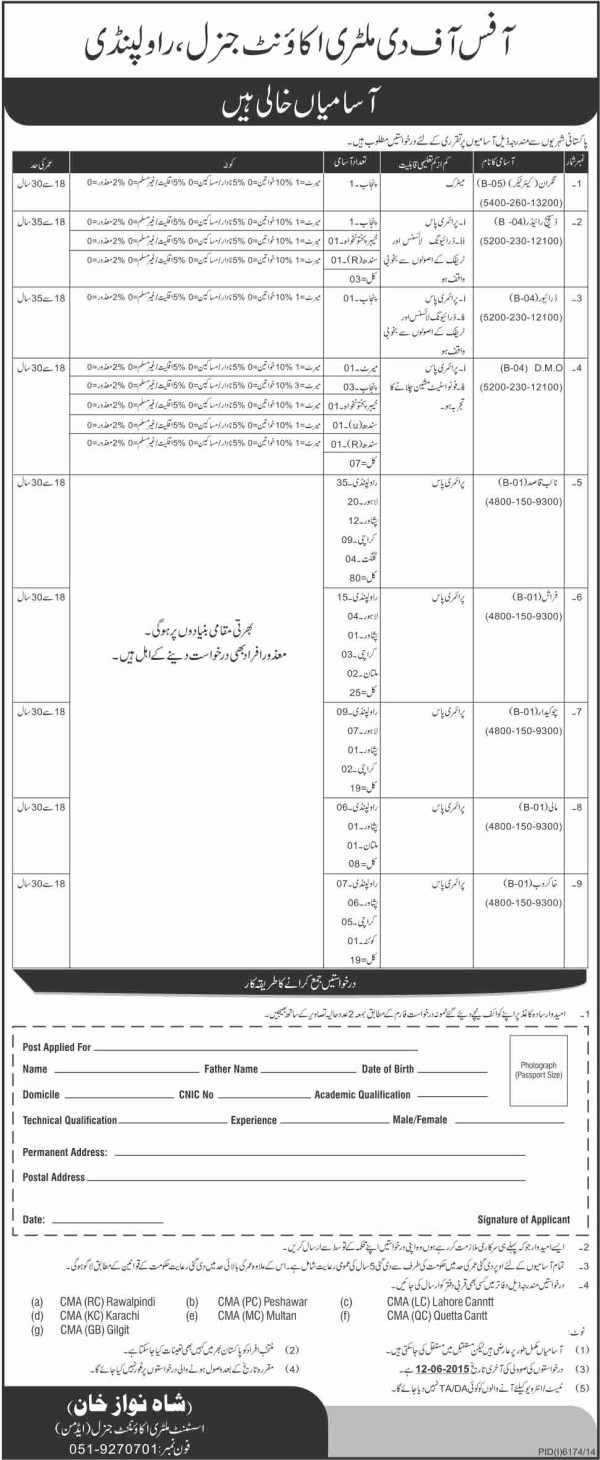 As a sequel to transfer of Indian Administration from East India Company to the British Crown in 1858, an Imperial Military Accounts Department was organized in 1861. Since then the department has been operating as paying authority for the Armed Forces. PMAD is a professional organization comprising of Accounts Officers, Assistant Accounts Officers and Auditors at the operational level and Deputy Controllers of Military Accounts/ Controllers of Military Accounts at the supervisory level.
The Organization was transformed into Pakistan Military Accounts Department when Pakistan came into existence in 1947.
PMAD Government of Pakistan requires positions, the candidates how have age 18 to 30 years are eligible for these positions. The job applications send to these offices in different cities of Pakistan.
CMA RC Rawalpindi
CMA KC Karachi
CMA GB Gilgit
CMA PC Peshawar
CMA MC Multan
CMA LC Lahore Cantt
CMA QC Quetta Cantt
These opportunities are temporary, last date of submission of job application forms: 15-02-2016.