Meezan Bank Current Account Benefits & Facilities
Meezan Bank premier Islamic banking has fastest growing bank in Pakistan. Meezan Bank has 314 branches in 91 cities in all over the Pakistan.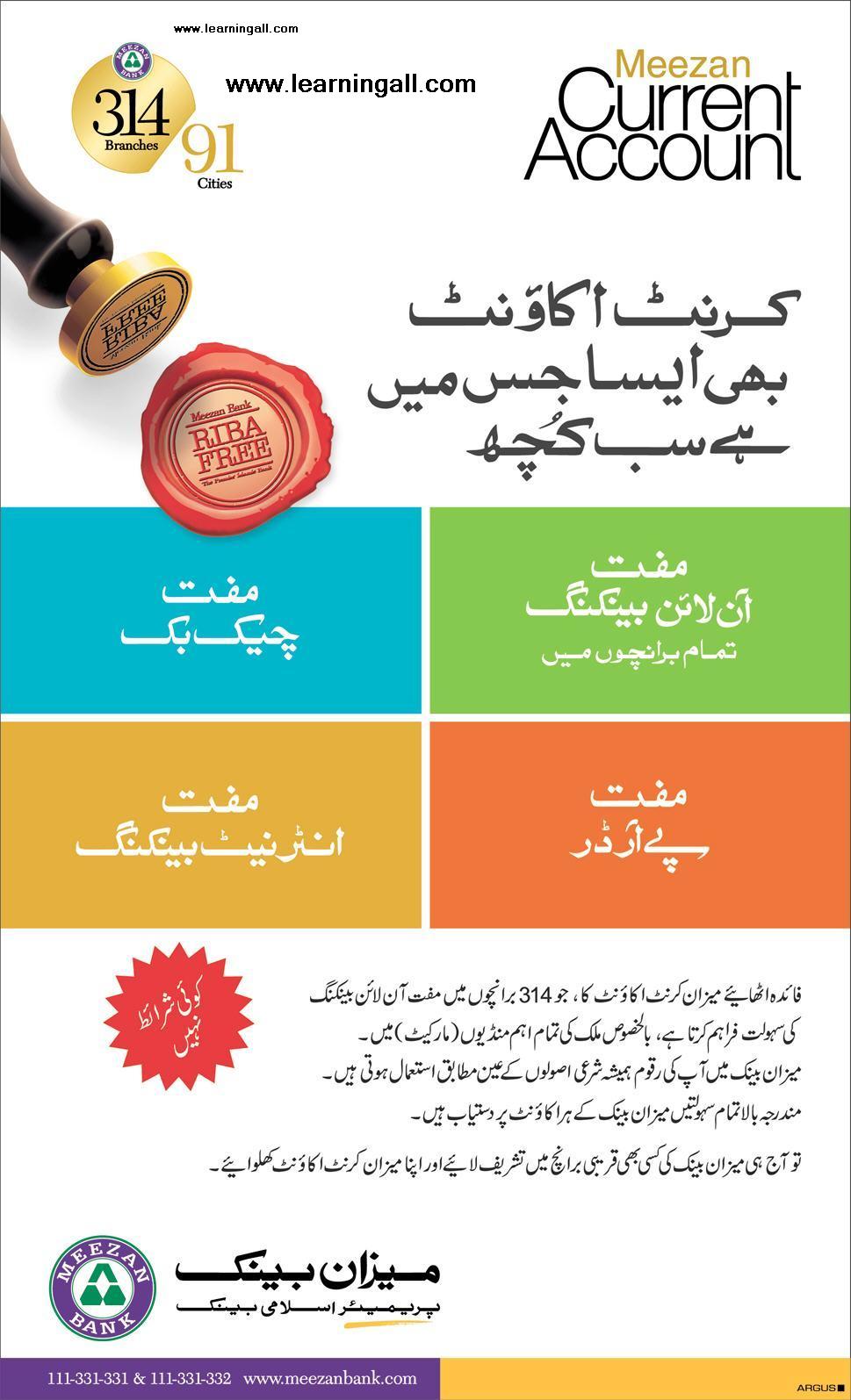 Meezan Bank Provides following Benefits and Facilities for their valued customers.
Free Online Banking
Free Check Book
Free PayOders/Demand Drafts
And many more free services and benefits for their Account Holders in all over the Pakistan. If you have a Account with Meezan Bank you can gets benefits from your account, butt if you have no bank account with Meezan Bank, it is requested to you to join this Bank and avail wonderful service from Meezan Premier Islamic Bank.