Lyceum School of Languages offering the best education of Japanese language read, write and speak in three months.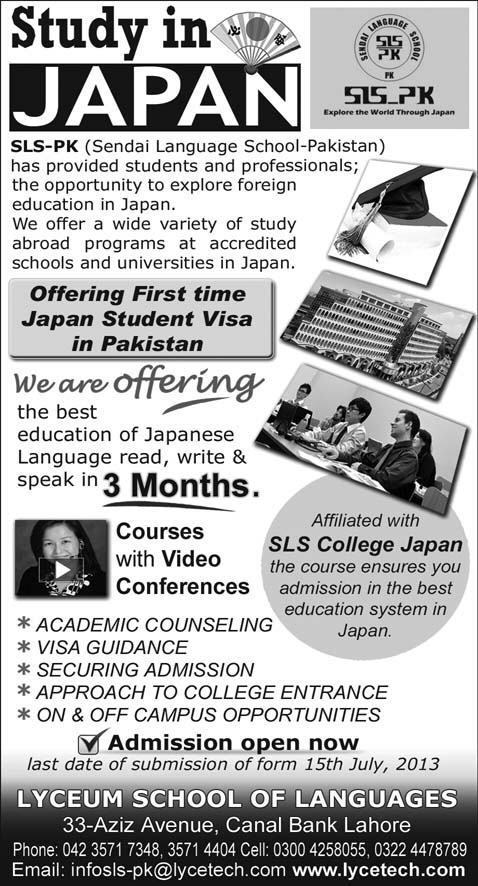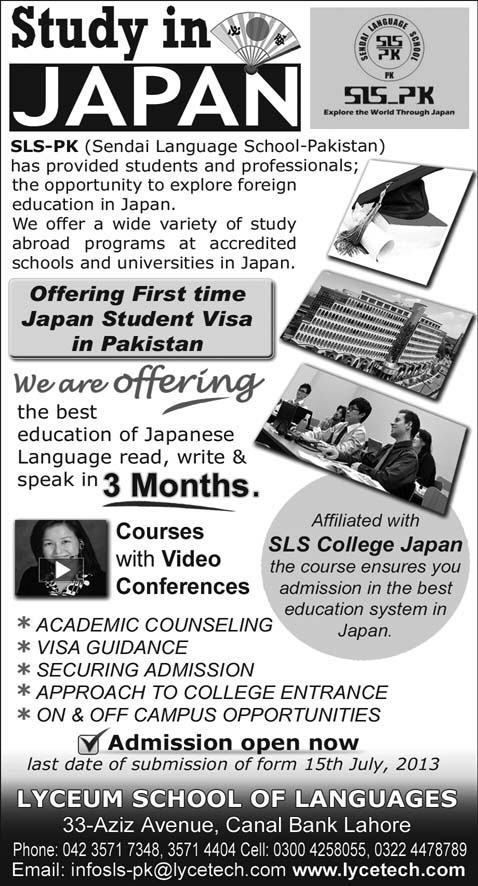 Lyceum school has provided students and professionals; the opportunity to explore foreign education in Japan. We offer a wide Variety of study abroad programs at accredited schools and universities in Japan. Lyceum school affiliated with SLS College Japan (the course ensures you admission in the best education system in Japan).
  Admission Open Now
Last Date of submission of form 15th July, 2014
LES is a unique enterprise in the field of education with a difference. There are many organizations working in Pakistan with claims of facilitating education in foreign universities. But the statistics of a common customers show that generally these organizations have not been able to deliver the goods.
LES has a merge in this field to make the difference. LES is an outcome of a vision of highly professional people, who will be guiding students from step-A to step-Z in congenial and professional atmosphere and the candidate, at any step of the process, will never have the feelings of being left alone.
We proudly extend this invitation to all the students aspiring to studying abroad and assure them to avail the opportunity of studying abroad through LES with full confidence and feel the difference by themselves.