Liaquat National Hospital & Medical College Institute for postgraduate medical studies and health sciences Karachi Open admissions in Msc Physiotherapy (Neuro Musculoskeletal Rehabilitation) two years master program.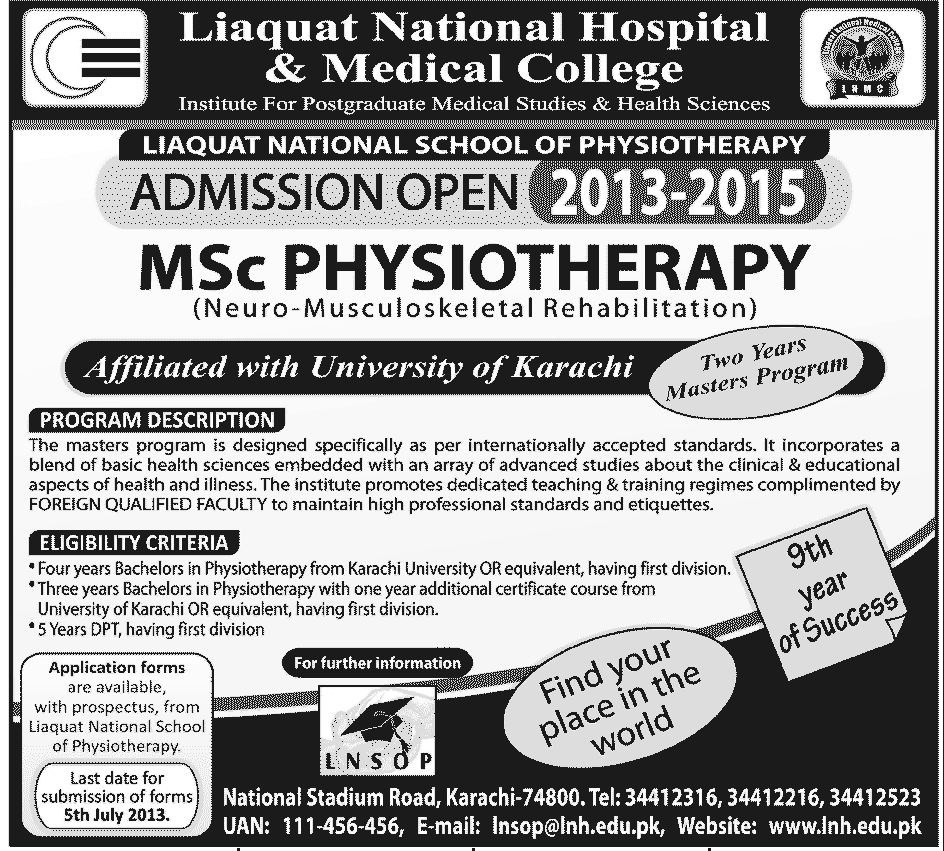 Eligibility Criteria:
Four years bachelors in physiotherapy from Karachi university or equipment, having first division.
Three years of bachelors in physiotherapy with one year additional certificate course from university of Karachi or equipment,having first division.
5 years DPT, having first division.
Application forms are available with prospectus from liaquat national hospital and medical college Karachi.
Last Date of submission of Application forms: 05-July-2016