Learn study for children Admissions in VM Institute for Education
The VM institute for education VMIE an independent private education sector that provides educational activities for teachers. One year diploma for teachers who want to learn that how to study to children's in schools, 1 year diploma for early childhood education, VMIE opens admissions from January 2019.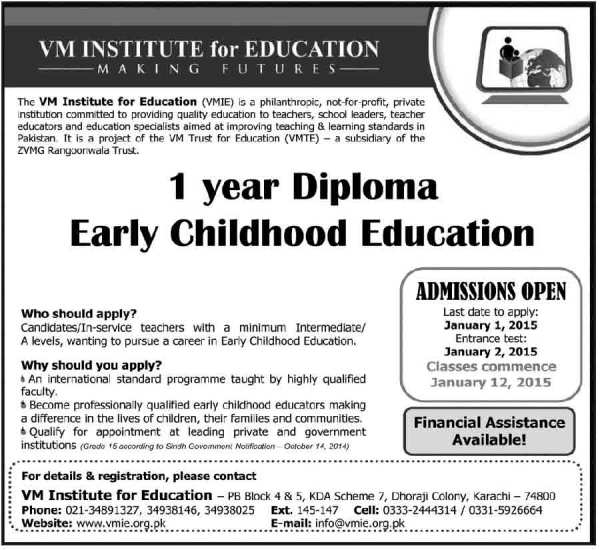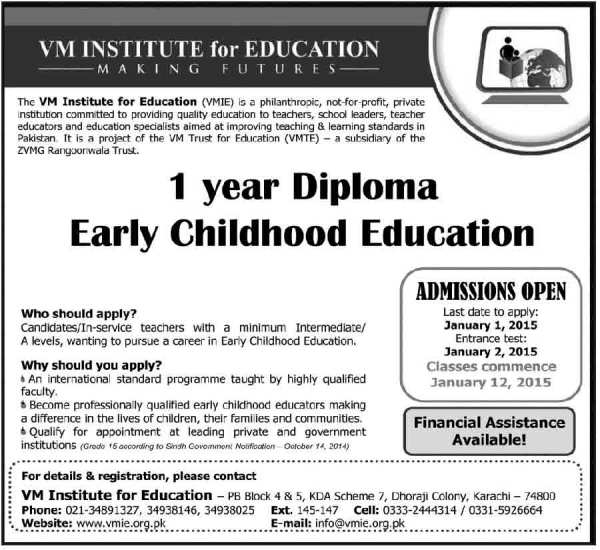 The teachers or candidates with minimum intermediate education and wants to make their career in early childhood education. This is an international programme that provides good teaching skills for children's.