Lahore orange line metro train project Jobs 2015
28 July 2015: Lahore development authority MA Johar Town Lahore requires job positions though Lahore Orange Line Metro Train Project. Career opportunities in PMU LDA Lahore and the posts are project coordinator, land acquisition collector, Contract Specialist, IT specialist, and progress officer jobs in PMu Lda Lahore.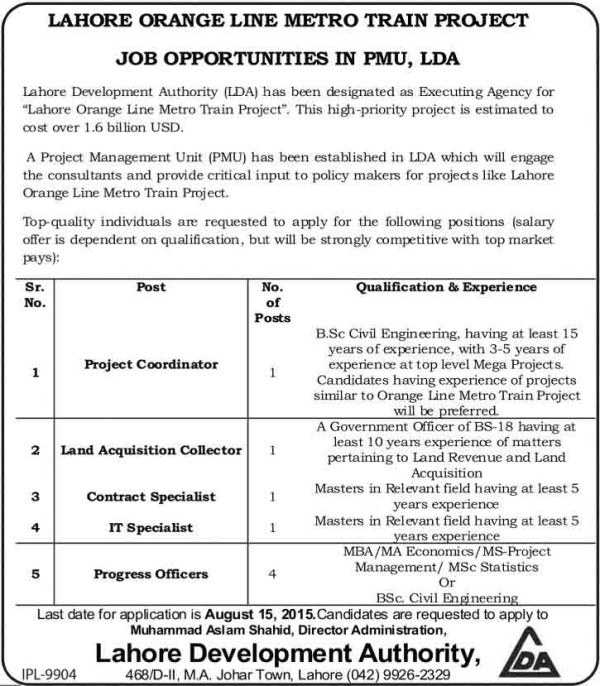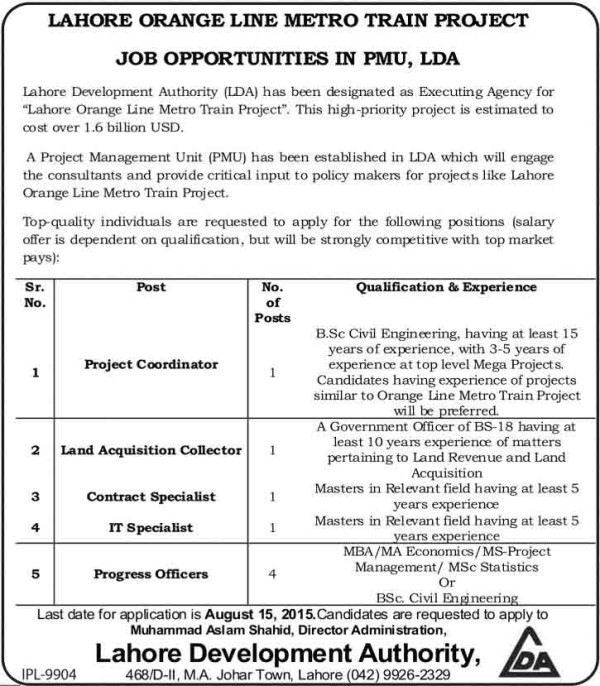 Last date for job application August 15, 2015 candidates are requested to apply to Muhammad Aslam Shahid, Director of administration LDA Lahore.