Lahore Airport Internship Program for University Students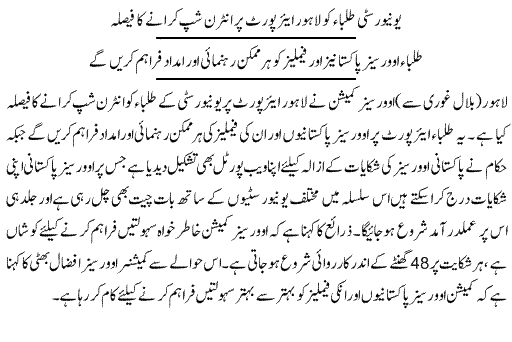 Overseas commission Lahore takes a decision for university students that overseas commission will provide internships at Lahore Airport. The selected candidates for internship will be gave information and help the overseas Pakistani and their families at Lahore Airport. Overseas Pakistan make special web portal for helping overseas employers, businessmen's and their families to learn about their problems and help them to solve their problems on time and early as possible. In this web portal overseas people can post their problems and give suggestions to improve system of Airports and other related things.
Lahore express news updates this news on dated 16 April 2019 on second page of daily news paper. The student who wants to apply for this internship program needs to contact with overseas Pakistan. Oversea commission will selected these candidates from different universities of Pakistan.