Pakistan Space and Upper Atmosphere Research Commission Suparco government of Pakistan public sector jobs offered. Suparco requires job applications from Pakistan for Assistant Manager, Junior Executive, Junior Assistant, Junior Assistant 2, Data Entry Operators for the city of Karachi and Islamabad.
 Jobs in Suparco Pakistan Smart Careers Opportunities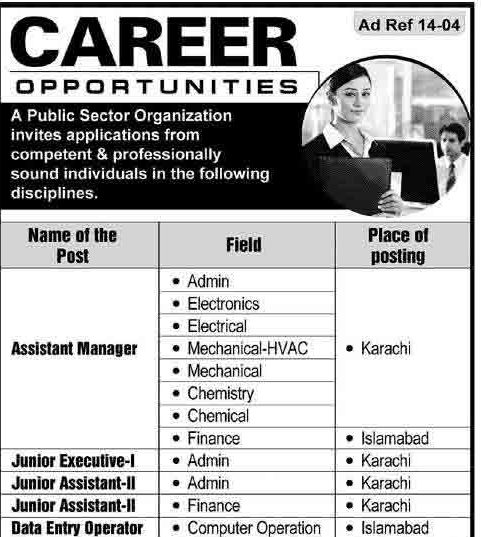 For more details apply online though www.suparco.gov.pk/smartcareers
Or email: tech-sci@smartcareers.pk
Apply online on above email and official website before dated 10 November 2021, its final application deadline. Job tests will be held at Lahore, Karachi and Islamabad.
SUPARCO being an R&D organisation, with a core focus on Satellite Development and Space Applications welcomes applications from candidates having MS/ M.Sc/ M.Phil/ PhD qualification from recognised local/foreign universities in the related fields/disciplines, some of which are:
Satellite
Aerospace & Avionics Engineering
Controls & Navigation
Instrumentation
Radio Spectrum
RF Communication
Telecommunication
Induction System
SUPARCO has a fully computerized and systematic induction system. The process includes:
Scrutiny of applications by a panel of experts
In case of Online Induction, scrutiny is done automatically through the software
Written test of candidates
Result of the tests is announced the same day and short listed candidates are called for interview
The Interviews are held the very next day by a panel of experts (subject to their availability)
Download Applicant's Information Form: Apply Now