Jobs Opportunities in Institute of Business Administration Karachi 2014.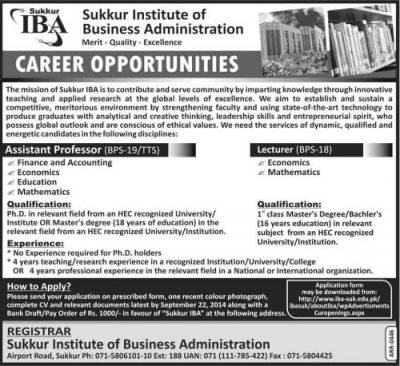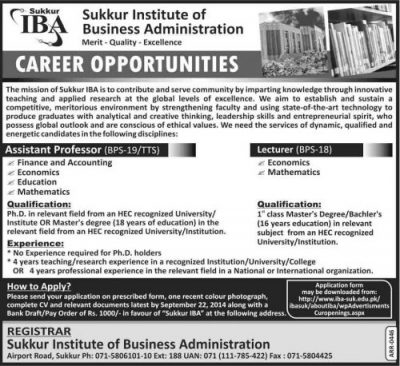 Chief technology Officer  
Key Responsibilities:
Leading a team of IT and Software Development Specialists provided proactive advice, Clear direction, priorities and feedback for the execution of day to day activities.
Working with heads of departments to support organization change and ensuring proper implementation of appropriate systems of performance and development, communications, equality measures and monitoring.
Developing, planning and implementing short and long term strategies in line with the IBA's present and future strategies.
Ensuring the proper operations of IBA's tier III data center & ERP modules.
Requirements:
Master in computer science from HEC recognized university/institute/
At least 7 years of relevant experience out of which at least 3 years should be in a superior management role in a reputable organization.
Broad knowledge of information technology, Software development and project management.
How to apply:
Interested candidates should fill in an on line pre-employment application form(Non-teaching positions) available on the IBA website www.iba.edu.pk and send their CV's, along with a recent passport size pictures at [email protected] latest by February,10 2013.
For information and contact:
Human resources Department
Institute of Business Administration (IBA)
University Road, Karachi.