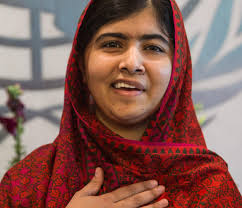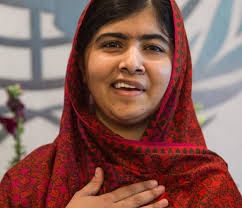 Is Malala Future Prime Minister of Pakistan
Malala yousafzai gets nobel peace prize on Wednesday, December 10, 2014, malala yousafzai's popularity increasing day by day, Malala yousafzai currently studying abroad, she said in BBC Programme hard talk that she will be return back to Pakistan after completing her study. She loves Pakistan, her popularity increased worldwide. Malala said in interview that she will serve better, if she becomes prime minister of Pakistan.
Malala yousafazi wants to serve Pakistan, now the decision is on in tv shows that she will come in politics, yet she doesn't announced that she will join any political party or make her on separate political party in Pakistan.
If she joins politics then her popularity will become problem for current politicians, because she has well educated worldly know personality of Pakistan. Then its big chances that she will become prime minister of Pakistan, if she continues straggle to serve Pakistan that people of Pakistan loves her more like Mohtarma banzir bathoo.
Malala was 15 years old when she was attacked by Taliban, but she lives live in this incident, she was the part of girl's education in KPK province of Pakistan. After that attack she moved in United Kingdom with her family mother and father.
She gets noble peace prize in only age 17 years old with Indian campaigner kailash satyarthi 60, who has fought for 35 years to free thousands of children from virtual slave labor.