iPhone 6 Amazing Price Plan by Telenor Pakistan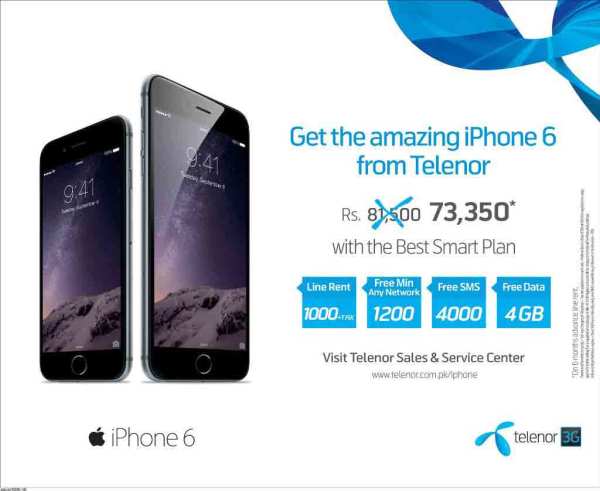 Telenor Pakistan introduces amazing Price Plan of iPhone 6 for their customers with free Telenor Sim. Telenor offers iPhone 6 with amazing Telenor smart plans for all over the Pakistan.
According to Telenor offer all Telenor customers can get iPhone 6 only Rs. 73,350/- iPhone 6 current price in Pakistan is Rs. 81500/-.
Post-paid sim with price plans is Rs. 1000 per month you can avail free offers:
1000 Free minutes to other networks
4000 Free SMS to other and all networks
Free internet 4 GM per month with 3G, speedy internet