NTDCL again in session 2021 starts internship program for engineering students, the more than 300 engineering students participating in this internship program. The opening ceremony was held yesterday at wapda house, the chief guest was General Manager Wajid saeed rana.
The students can get engineering training though this internship program and can distribute their abilities in wapda field. NTDCL gets more than 500 internship applications in which the selected candidates is on merit. The selected students need to full attention and get maximum training education from teachers.
Internships NTDC Wapda Starts Training Program for University Students
National Transmission & Despatch Company NTDC Wapda Lahore offering Internships for 33 university students for training programe. The internship program for session 2021 starts by NTDC today's express news paper according to this program NTDC Wapda gives training to more than 230 university students, both male and female students are eligible for internships. The internships for private and government universities, NTDC Wapda today organize ceremony at wapda house Lahore, the managing director of NTDCL engineer Muhammad Arshad Chudhry said that the program will be improve the capability of students and hire level engineers will be train selected students to provide maximum education to these selected students.
Read Also: www.ntdc.com.pk Application Form Jobs 2021 April in Pakistan


NTDC Information Technology Steering Committee was created on request of Economic Consulting Associates Limited UK to accelerate the Information Technology Infrastructure in NTDC. The Committee was proposed to meet monthly or more frequently depending upon the urgency with a minimum quorum of 4 members.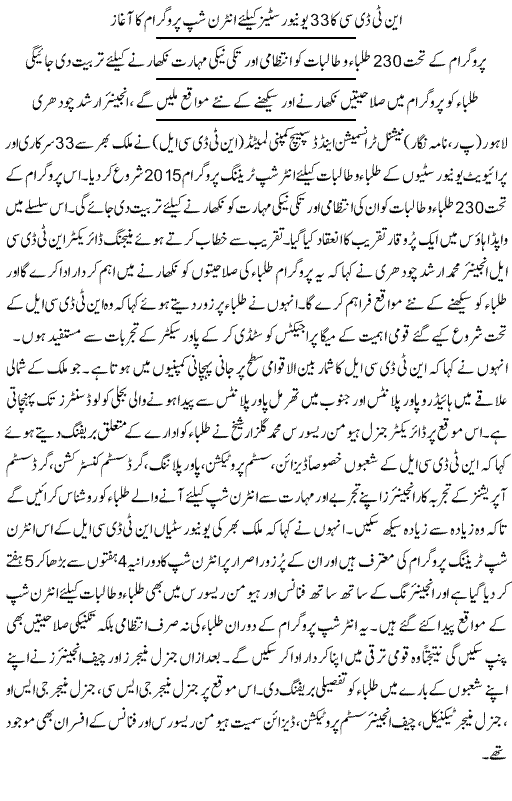 NTDC's headquarter is situated at WAPDA House Lahore.
National Transmission & Despatch Company Limited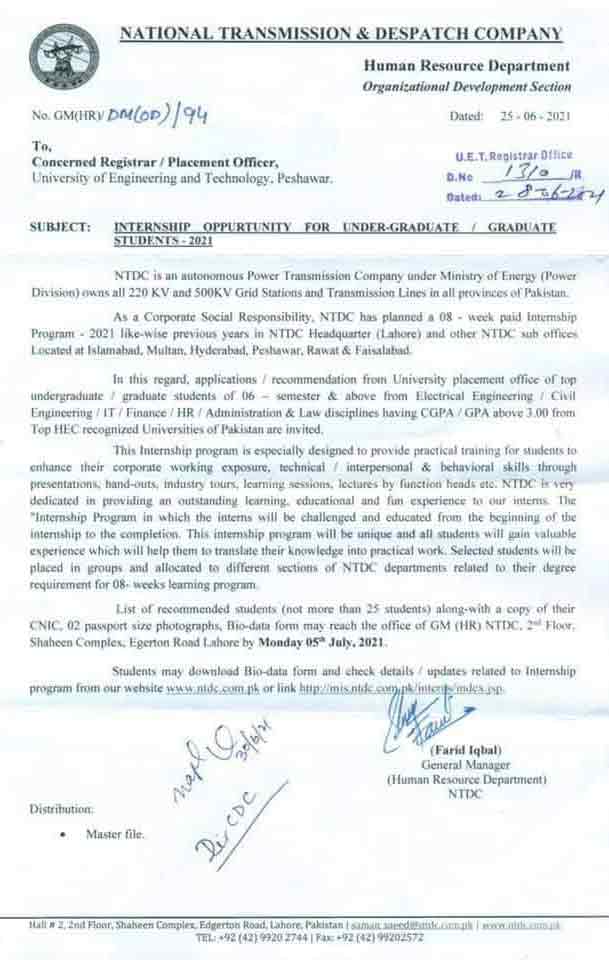 Room # 414, WAPDA House Shahrah-e-Quaid-e-Azam, Lahore
Tel: 92 (042) 9202229
Fax:92 (042) 9200894