Interloop is a Faisalabad based and the famous products are Sport socks for men, women and children, from blends of cotton and synthetic fiber. Interloop is going to give training for Graduates for the period of 12 months. Its program is not for hiring and grooming program. The grooming depends on their technical base developed at universities. The Management Training Program will be wonderful for that student who wants to learn and wants to boost their career in private companies.
Last date for application submission: 22 May 2021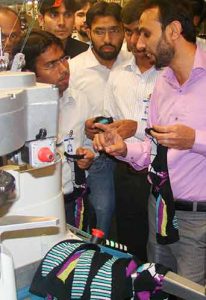 Interloop limited a globally renowned hosiery manufacturer and export offers multiple prospects for young graduates looking for the challenging and promising career. The special program design by Interloop for Young Graduates to boost their career and wonderful training period will be help throughout the career life of all those candidates who will select for Interloop management Trainee Program session 2020-2021.
Interloop MTO Online Job Application form: Here apply online now.
MTO Duration: 1 Year
Monthly Stipend: 35000/- (Pakistani Rupees)
Interloop Management Trainee Officers Program 2021 Apply Online
Eligibility criteria:
Fresh graduates having at least 16 years education from the recognized university or institute of Pakistan. Its engineering courses for Pakistan engineering council PEC or reputed foreign institute with a minimum 3.0 CGPA OR 70% marks in following disciplines are eligible to apply.
MBA / M.com
B.sc Textile engineering
M.sc Fiber technology, chemistry, statistics, TQM
Msc, MSIT, BCS, BSIT
Master in English
Selection Process:
Submit application online
Interloop will be take general test for selection purpose.
Assessment centre
Final Interview
Placement and start classes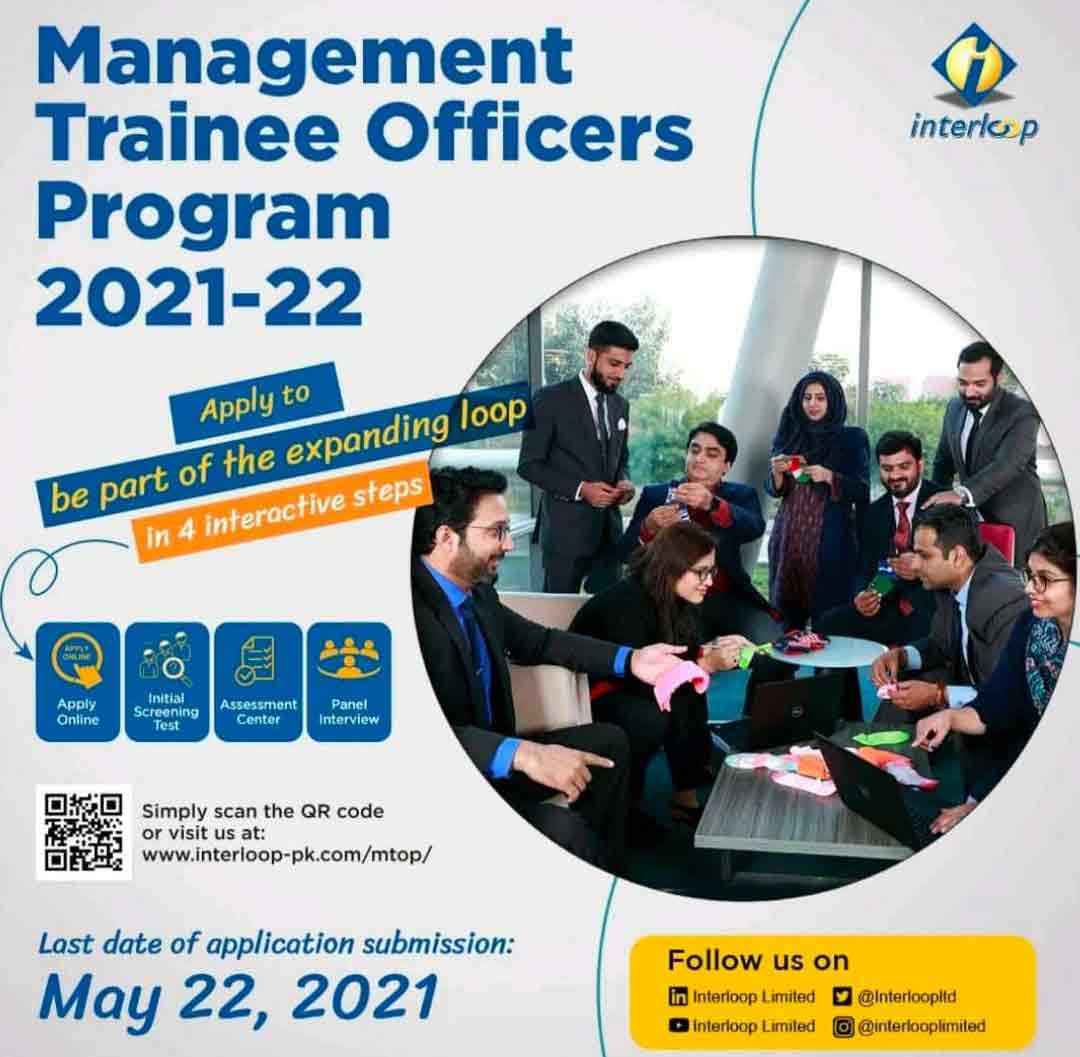 12 Months Courses for Eligible candidates:
Extending over 12 months, our Management Trainee Officers (MTO) Program is a purpose built, focused and sophisticatedly designed series of activities aimed at inducting and grooming the most persuasive young graduates by capitalizing on their academic base established at universities. The quintessence of this program is to foster our Values coupled with professional excellence and confidence to take up future challenges.
Engineering
Environment, Health & Safety (EHS)
Finance
Human Resources
Lean Resource Group
Management Information System
Marketing & Merchandising
Operations
Organizational Development
Procurement & Supplies
Production, Planning & Control
Quality Assurance
Research & Innovation
Supply Chain & Logistic
How to apply Online:
Application process for Management Trainee Officers Program 2021 will end on 22 May 2021. Interested candidates, meeting eligibility criteria should apply by or before the mentioned date through following link.