How to Get NADRA Computerized Marriage certificate
NADRA Pakistan introduces computerized marriage certificate, NADRA actually starts computerize marriage from 2013, but now you can also change your previous Nikha Nama to computerize marriage certificate.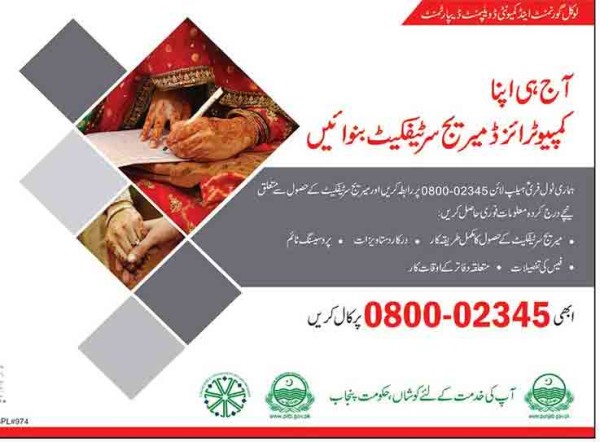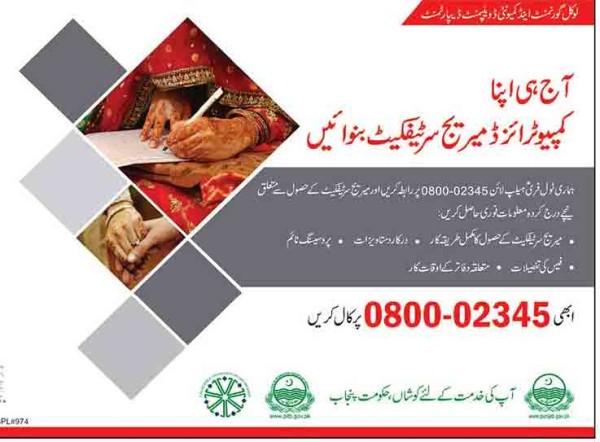 Computerize marriage certificate has lot of benefits that it will acceptable for whole world. For that purpose government of Punjab local government introduce toll free number: 0800 02345 you can call now and get information related to this. download registration form online. Nadra Introducing New and easy way for Nikkah registration, download nikkah registration form and fill all require information and submit to nadra for registered in Government of Pakistan.
Computerized Nikah Marriage Registration Form