Job searching: the CV is become most important for Job searching. So create an Impressive Looking resume CV that can impress HR Manager to call you for interview.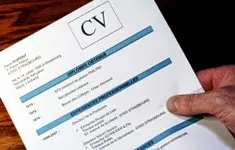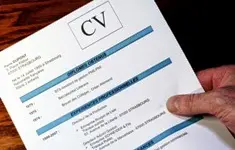 Every young man after completing their study wants to search best paying and facilitate Job. To find best Jobs first of all you need impressive resume that impress human resource department of any company. The world become online now, everyone can find different types of CV format though internet searching in different websites. You resume like that will force to HR to Call you.
We will give you some Tips to create successful resume:
Don't use I, My, Me enough in CV
If you use more in CV I, My or Me than HR Manager will not read your Resume full, some HR mangers said that any person who adds in their CV like I am career oriented, or they done their education from that institute that is best or I am honest and hard worker, I am able or I am perfect, these types of words cannot impress HR Manager of any good company. HR manager says the candidates who cannot give attention to their resume how can they gives attention to our business or their own duty that will be offered by company for them.
Don't use confusing words
Some talented mangers said your purpose will be cleared in resume don't use confusing worlds, if you want to goes in your career in top level than don't use these types (I can give results, or I am perfect in communication, I can handle this work properly, and I can work under pressure) of worlds and explain your worlds with proper worlds that CV seekers can easily understand your Job experience, education and talent. Always choose suitable words that can easily understandable and impressive for CV Seekers.
Don't use fake information
Always write your own cv and own words that you have real in your past experience of work and your education level because its fast world so job seekers can check your Qualification and experience from anywhere source though internet or any other ways that will brings you on shame or guilty feeling. So escape yourself from these types of wrong words of information.
Specify your interests, education and experience in right way that is fit for you and employ higher. There is not any specific CV or resume format so select or type your own CV format that shows unique and looks impressive. In these days many people just copy and paste CV from their friends or copy from internet and edit them and remain some points that are not related to them. The perfect and good resume will not be more than two pages, try to write good and short words that remains on point.
Many job searchers will not give proper attention to their CV and make them colorful, don't use many colors to make CV colorful these types of resume cannot looks impressive, so try to use sample and easily format that is early readable for managers.
Bee remembers that more beautiful and colorful CV made head pain for readers so its chances that may be they rejected the resume.