HEC Students Alert: Confirm accreditation of degree programs before Admission Notice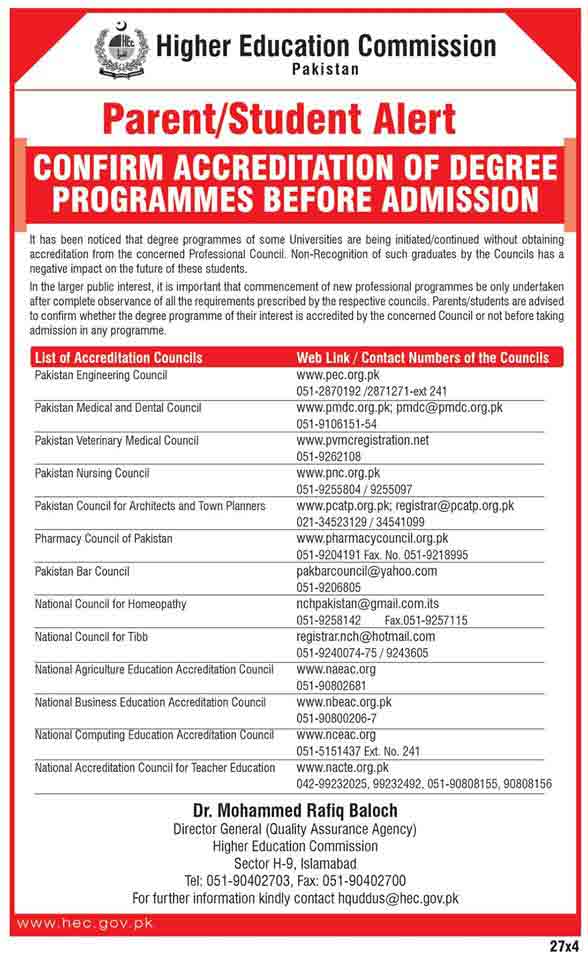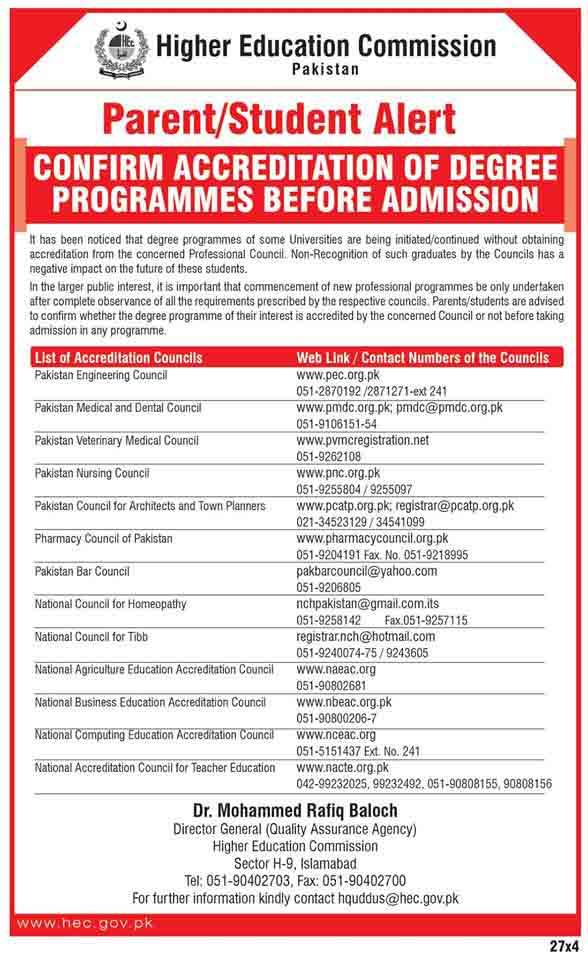 Higher education commission of Pakistan gives Alert to Parents and students that Confirm accreditation of degree programs before Admission of some universities are being initiated / continued without obtaining accreditation from the concerned professional council. Non-recognition of such graduates by the councils has a negative impact on the future of these students.
In the large public interest, it is important that commencement of new professional programs by only undertaken after complete observance of all the requirements prescribed by the respective councils. Parents / students are advised to confirm whether the degree programme of their interest is accredited by the concerned council or not before taking admission in any programme.
It really is a good effort by your institution to aware the common people about accredited institutions. But your role doesn't stop here. Please give the contact numbers and email addresses of FOCAL PERSONS in the relevant councils so that common people know whom to contact and verify. Please ask these relevant bodies to nominate focal persons who respond to the emails by common people regarding the said issues.
Best regards.
i think HEC should not only publish about non-accreditation universities. It should secure the future of students and not allow a single university to offer programs without accreditation from relevant council etc,