Heavy Industries Taxila Education City Admissions Open for class 11th session 2018-2019. HITEC starts admissions in 1st year 2018, Admissions applications are invited for provisional admission for HITEC School and college for boys and HITEC School and college for girls, pre engineering, pre medical IGS Maths, Physics, Computer Science subjects are offered by HITEC Taxila Pakistan.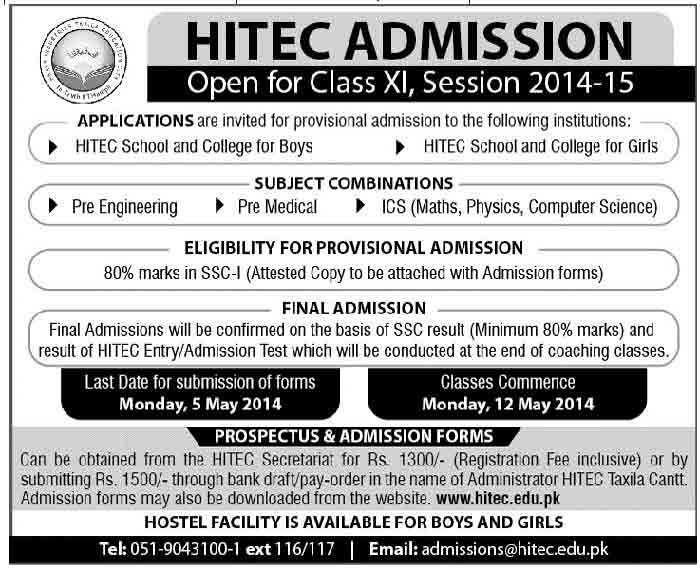 Eligibility:
80 % Marks in SSC Part 1 (attested copies to be attached with admission form).
Final admissions will be announced on performance of Basis of Result of HITEC entry test/ admission test which will be contacted at the end of coaching classes.
Last Date for submission of forms: 09 March 2018
Entry Test Date: 28 March 2018
Entry Test Result Date: 26 March 2018
Last Date of Submission of Fees: 06 April 2018
Monday and classes will be start from dated 09 April 2018 Monday.
Prospectus and admission forms can be obtained from HITEC secretariat of Rs. 1300/- registration fee is not included in this fee.
HITEC provides hostel facility for girls and boys on separate.