Health Services Academy Islamabad Government of Pakistan offer admissions for the session 2021. The admissions detail are given on below this advertisement, complete applications must reach the project office MEDVC ; the last date for applications is 20 August 2021.
Health Services Academy Islamabad government of Pakistan affiliated from Quaid I Azam University announcement Admissions session 2021-2022.
Programs:
Master of Science in Public Health (2 Years)
PhD in public health full time 3 years course.
Master of science in public Health
MSc in Health Management and Economics
FCPS:
FCPS in community medicine 4 years
Master of science public health 2 years
master of science in public health 2 years evening
extend master of science in public health 3 years program
MBBS Passed candidates can submit admission application forms.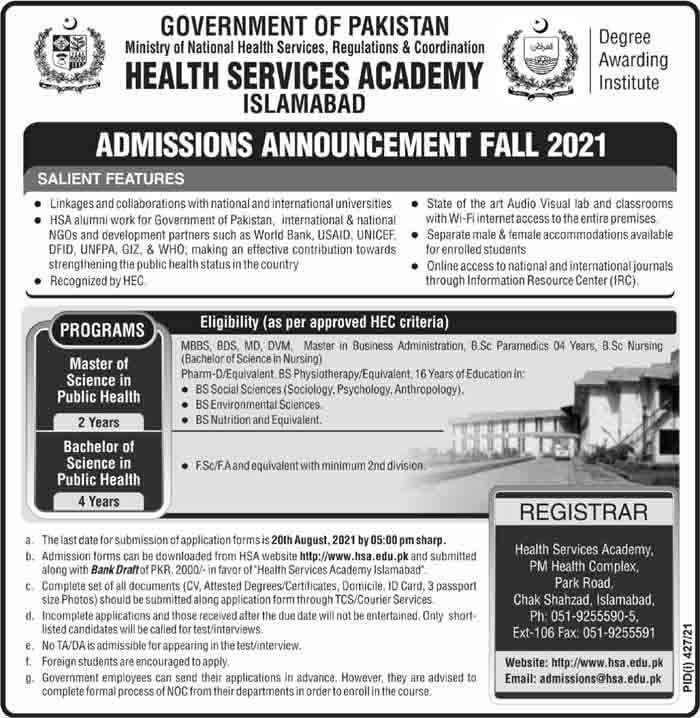 Last date of submission of admission forms: 20 August 2021
Admissions forms available at has.edu.pk and submit along with bank draft o PKR 2000/- in favour of health services academy Islamabad.