Government College home economics Gulberg Lahore announced Admission Notice in M.Phil. and Ph.D. home economics session 2014-2015. Applications are invited from admission for m.phil/ph.D home economics.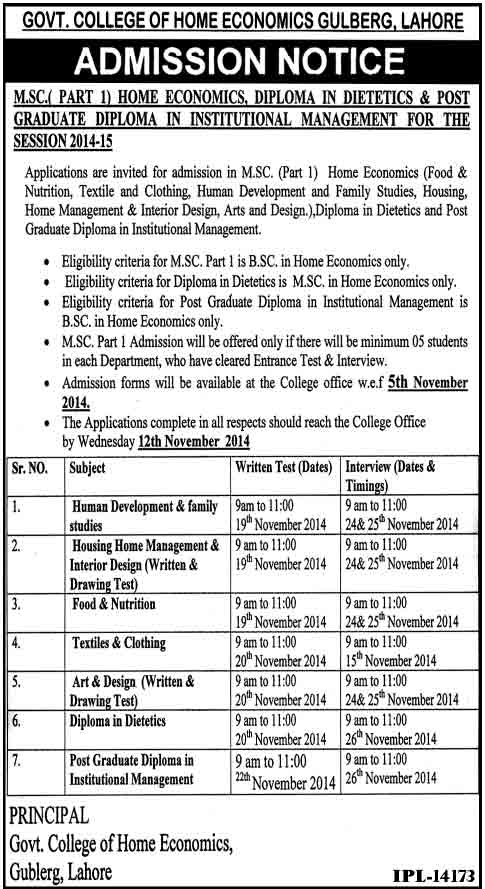 Admission forms will be available in the college office from Monday 05-th November-2014. The applications complete in all respect should reach the college office by Friday 12th November 2014. The written test will be held in the college on Monday 19th November 2014 to 22 November 2014. The Daily Jang newspaper advertisement dated 03-November-2014.
Announcement of test Result after: 26 November-2014
Date of interview of successful candidates in written test will be intimate with the test result.