GC University Lahore Starts MBA Admissions 2022
GC University Lahore Start MBA admission session 2022
Admission Eligibility:
A 4 year bachelor's degree or equipment
Minimum 50% marks or 2.3 CGPA.
Applicants with work experience or higher qualification are encouraged to apply
Both male and female candidates are eligible to apply.
The applicant must have a bachelor's degree with minimum 16 years of education (any subject combination) or a master's degree in any subject from an HEC recognized university/college, with at least 50% marks.
The applicant must clear either GMAT or GCUMAT conducted by MSD. GMAT examinations are conducted by the Education Testing Service, Princeton, NJ, USA. Their website is www.mba.com. The GMAT educational institution test score receiving code for GCU Lahore is 7074.
Selection Criteria (Regular MBA)
Academic Record

Weighted average will be 20%.
Candidates having 4 years bachelor degree or master's degree will be given 10 marks for 2nd division and 20 marks for 1st division.
GCUMAT/GMAT: Weighted average will be 30%.
Entrance evaluation (Interview): Weighted average will be 50%.

GCU-MAT Test

Weighted average will be 30%.

Interviews

Weighted average will be 50%.
Result awaiting students can apply
The GCU MBA delivers a thorough grounding in the core disciplines of management. You have the opportunity to tailor your MBA to suit your career aspirations, by choosing from a range of electives. A key benefit of the GCU MBA is the strong emphasis we place on personal development.
The MBA at GCU will suit those who seek a scheme of study in which theory and its practical application combine to provide participants with problem solving management skills of immediate and enduring value.
The degree scheme provides rigorous training in the skills, techniques and knowledge relevant to a career in the private or the public sector and takes a strong comparative international perspective in all areas.
The programme looks at the main areas of Organization, Strategy, Environment, Information Management and encompasses Organizational Behaviour, Human Resource Management, Marketing, Managerial Economics, Financial Management, Business Statistics and Operations Management In addition to the core modules you will be given the opportunity to select optional courses in areas which are of particular interest to you.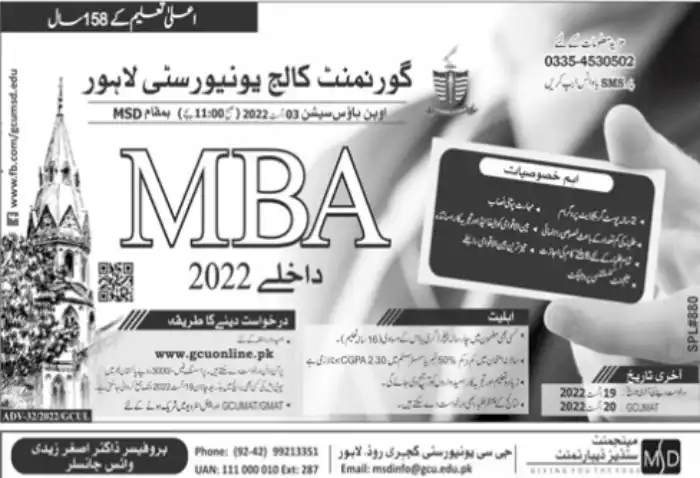 You will also produce an analytical report based on a consultancy project in an area of your choice. This gives you the opportunity to test the applicability of your new knowledge while under close supervision, and introduces you to the methodology of research, the systematic analysis of ideas, the problems of data collection and the presentation of ideas in a clear way.
In addition to providing a breadth of understanding of management principles and techniques, MBA at GCU will equip you with evidence of interpersonal, presentation and communication skills, greater confidence in your overall managerial abilities and a progressive international business outlook.
The programme is a demanding one, but its rewards remain high.
MBA Curriculum
Managerial success depends on acquiring and being able to use knowledge in a skillful manner. Our curriculum is committed to providing the best general management skills as a basis for success in business life. The structure of the programme develops the management skills of analysis and strategic decision-making and culminates in the MBA Consultancy Project. A total of 72 credit hours are required to earn MBA degree.
Admission Schedule:
Last Date to Submit Admission Application Form: 19 August 2022
GCUMAT Test: 20 August 2022
Website: www.gcumsd.edu.pk