Employees old age benefits institution EOBI introduce ATM Card system for pensioners. EOBI contracts with Bank Alfalah for transfer pensions to directly ATM Pension Card for All pensioners of EOBI. EOBI Already starts registration from 23 May 2020 in all branches of bank alfalah.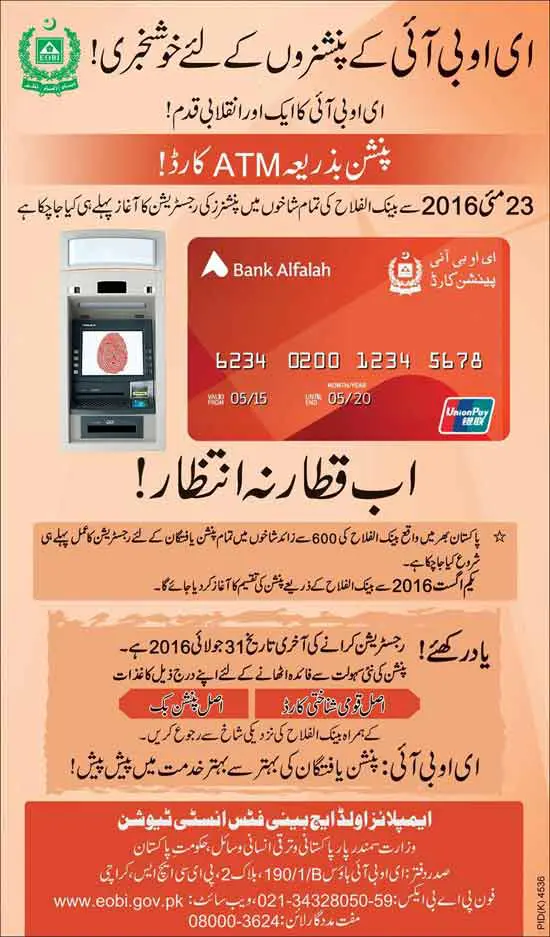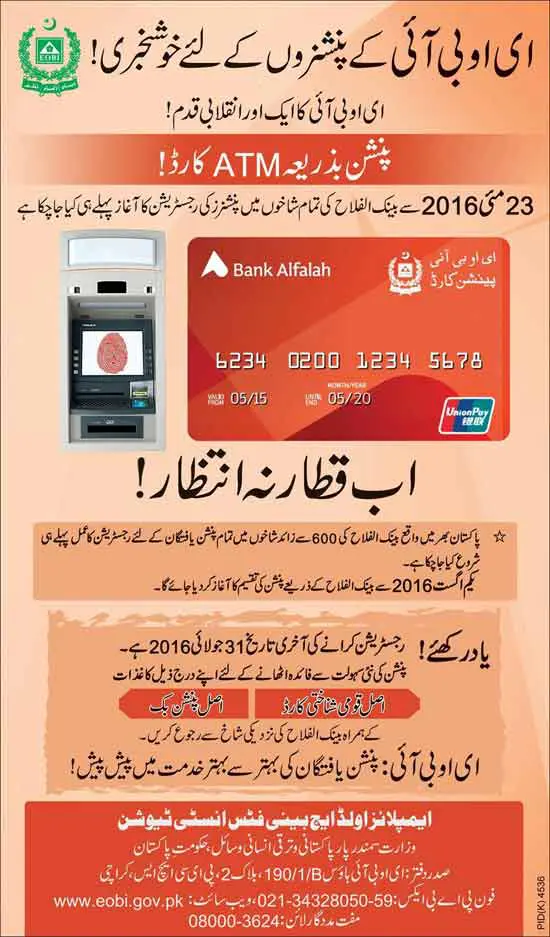 By Using Bank Alfalah ATM Card no need to wait in lines around the different bank for long time now ATM Card will withdraw your Pension easily by using anywhere in Pakistan and can withdraw your pension monthly or when they wants.
Bank Alfalah have more than 600 bank branches and ATMS, the EOBI registrations with bank alfalah is continuous and pensions will be available in ATms after 1st August 2020.
Last date of registration:
The All pensioners of EOBI Can registered you for this system the last date of registration is 31 July 2020.
Documents required for Opening Bank Account:
Bank Alfalah requires only
CNIC Original of the applicant
Original Pension Book
Take your CNIC and Pension Book to any branch of Bank Alfalah and make registration to taking Pension through ATMs.
HEAD OFFICE: EOBI House, 190/B/1, Block-2 PECHS Karachi
Free Helpline 08000-EOBI (3624), (during office hours 8 AM to 4 PM)