Dar Engineering Job Opportunities in Lahore, Pakistan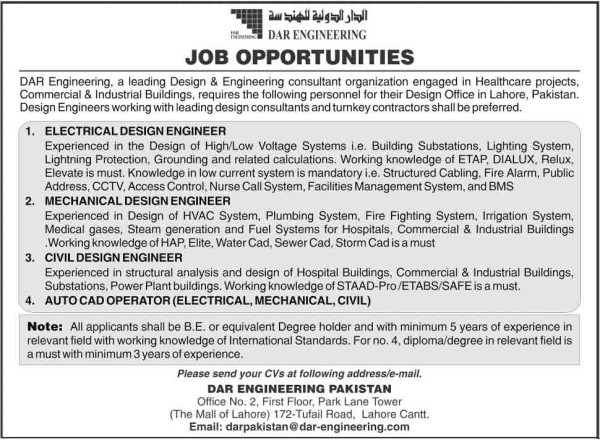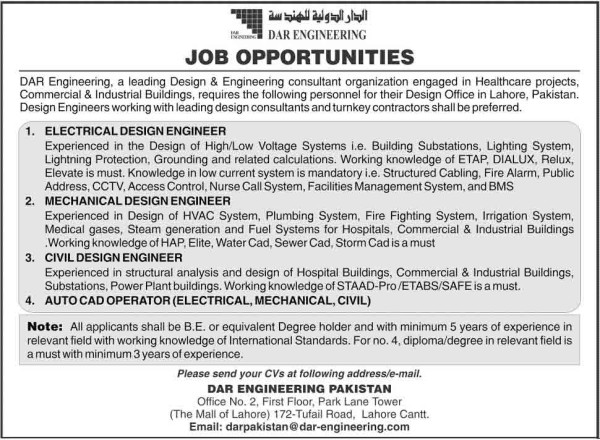 Dar Engineering Pakistan offer Job opportunities, Dar Engineering requires Electric Design Engineers, Mechanical Design Engineers, Civil Design Engineers and Auto Cad Operator electrical, mechanical and civil.
The candidate's qualification must be B.E with minimum 5 years working experience in same posts. Dar Engineering is a leading Design and engineering organization that is working in different countries. The posts requires for their office located at Lahore, Pakistan.
Send your CV with documents to: darpakistan@dar-engineering.com