Buitems Quetta Admissions Entry Test Result
Balochistan University of Information Technology, Engineering and Management Sciences
Test date for Undergraduate Admissions 2017 is announced. Entry Test will be conducted on 4th September by NTS.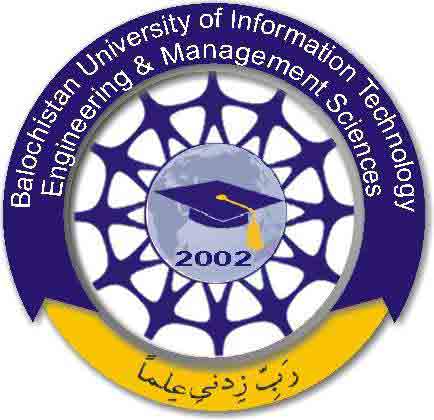 Test date: 04th Sept 2017 (Friday)
Venue: Government Girls Degree College, Quetta Cantt.
Test day instructions: http://www.nts.org.pk/Products/NAT/nat-test-inst.php
Paper pattern: http://www.nts.org.pk/Products/NAT/nat-paper-pattern.php
The foundations of Balochistan University of Information Technology, Engineering & Management Sciences are laid on the sound principles of excellence in academic standards, equity, equality, sincerity of purpose, and the vision for the future. The university is fully functional as a premier seat of higher education and research. All university  statutory bodies like the Senate, the Syndicate, Academic Council, Board of Advanced Studies, Departmental Boards of Study, Finance and Planning Committee and Selection Board are in place in accordance with Amendment Ordinance 2007. These bodies are represented by top class academicians, administration and educational leaders.
Its Vice Chancellor Engr. Ahmed Farooq Bazai took over charge in March, 2007. The challenges facing him were monumental, but he set about the task of resolving them with sincerity of purpose and a clear vision keeping future of the university on priority. With the identification of the goals and guidance from the collective wisdom of his learned colleagues, he embarked on setting priorities without losing sight of the main objective for achieving excellence in academic activities and research.
The university has three campuses, namely the City Campus which houses the Faculty of Management Sciences, the Faculty of Biotechnology and Informatics, and the Faculty of Arts and Basic Sciences; the Takatu Campus, accommodating the Faculty of Information and Communication Technology and the Faculty of Engineering, and the Chiltan Campus which is being developed  as research Forums and Laboratories of the Faculty of Life Sciences and Informatics.
BUITEMS' quest for academic excellence is based on five fundamental pillars; the students, the faculty, curriculum, the learning environment and the civil society we serve. We stand resolute resolved that in our academic offering we shall not only follow the standards; we shall also set new "records of excellence." Combination of world class precision and crafted curriculum, highly ranked academic research with excellent corporate relations and a blend of soft skills and sound knowledge, are the ways to guide our graduates to the best of business and technological world. At BUITEMS our students are led to harness the richness of content and diversity of communication in an environment conducive to learning. www.buitms.edu.pk