ASF Physical and Medical Test Date 2023 Selection List
Airport Security Force ASF Pakistan Announced the Physical and Medical Test Date for 1278 Vacancies for Year Session 2023.
The registered successful candidates from Date 06 August 2023 to 28 August 2023 for ASF Pakistan and Corporal can download Roll Number Test Slip from website joinasf.gov.pk. the roll number slips have been uploaded already.
The Physical and Medical Test on date 28 October 2023 for All eligible candidates who was registered during date 05-06-2022 to 19-06-2023.
 All Candidates must be appeared in Medical Test on date September 2023 in the test centre mentioned Roll Number Slip.
ASF Written Test Schedule:
ASF Announced the 1278 Vacancies last month now start taking written test as below Details:
Written Test:
Job Name Test Date
ASI (Batch-1) 28 October 2023 Morning 09:30 AM
Lab Attendant: 28 October 2023 Morning 09:30 AM
Nursing Assistant 28 October 2023 Morning 09:30 AM
Carpal 28 October 2023 Morning 02:00 AM
ASI (Batch-2) 29 October 2023 09:30 AM Morning
Carpal (Batch-2) 29 October 2023 02:30 AM Morning
ASI (Batch-3) 30 October 2023 09:30 AM Morning
Carpal Batch 3 30 October 2023 02:00 AM Morning
If any applicant faces the issue to download roll number slip can immediately contact to helpline or Test Centre as early as possible.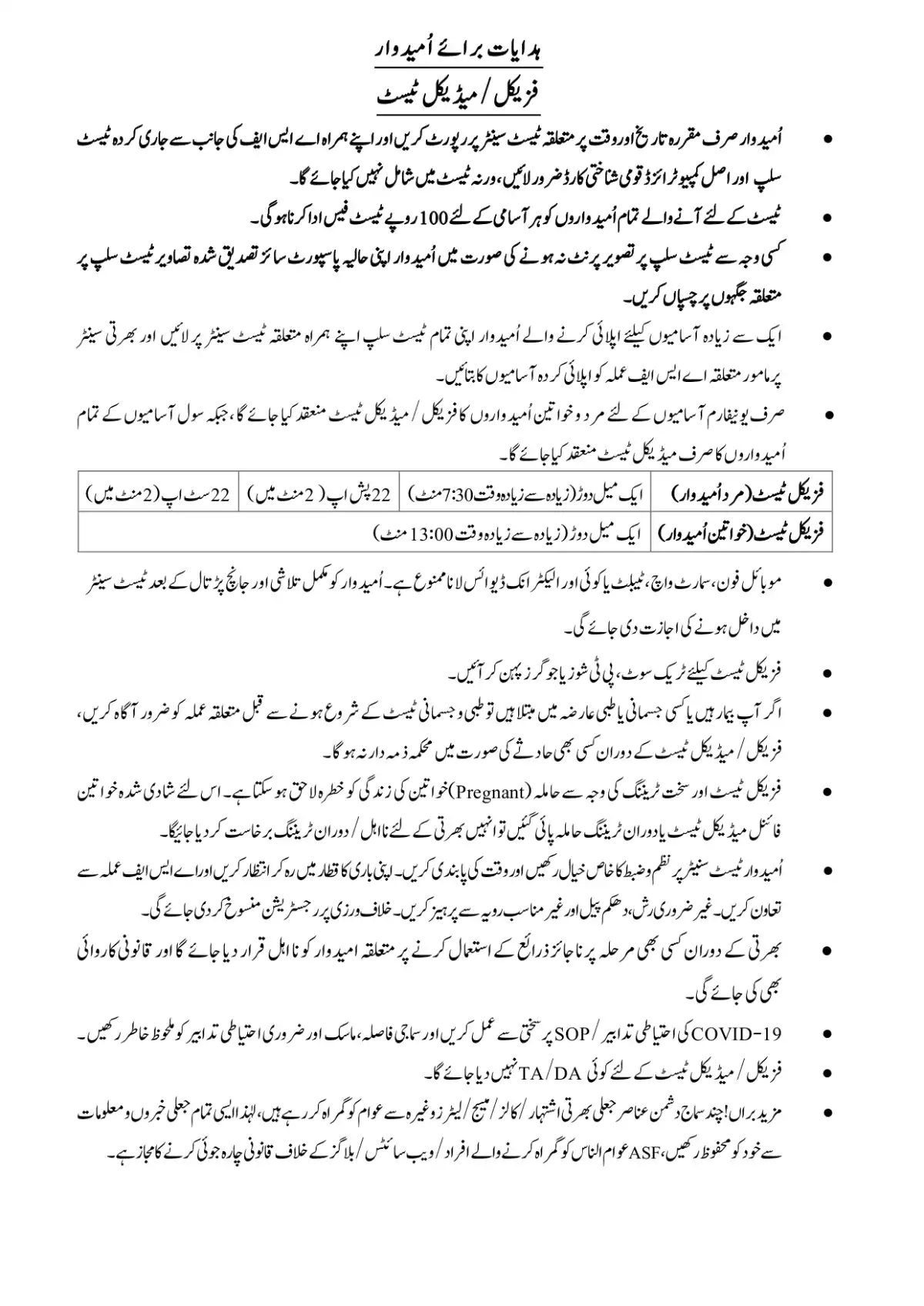 The passport size picture is mandatory in Roll Number Test Slip.
Pak Navy Online Registration Slip 2023 Download Roll Number PDF
The applicants must be report to the Test Centre with Original ID Card with Rs. 100 test Fees physical medical test slip and PT Shoes for physical test.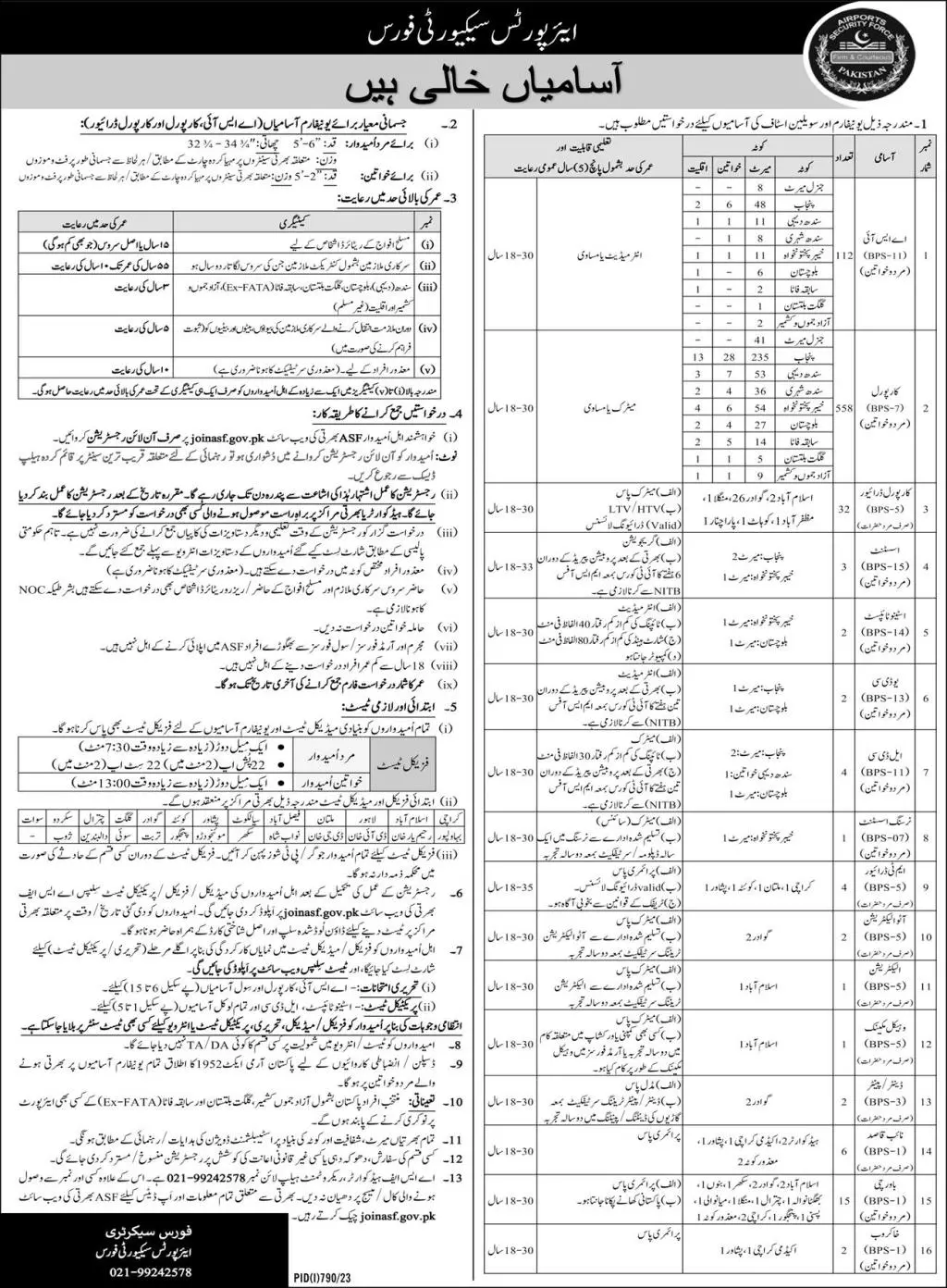 The mobile phones and electronic equipments are not allowed in Examination Test Centre.
FIA Jobs Roll No Slip 2023 Download Check Your Status
The applicants can contact helpline number 021-99242578 or for more details visit asf.gov.pk or joinasf.gov.pk.
Airports Security Force Pakistan ASF Jobs 2023 Application Form