Arif Alvi Daghter razia Alvi Become a Wife of Zaki sumar (the son of Mr.Miss Naveed Sumar. The marriage ceremony is done in karachi. Arif Alvi is a member of Pti (Pakistan tehreek insaf). Imran Khan The Quid of Pakistan Tehreek Insaf is also Join This marriage Ceremony in Karachi.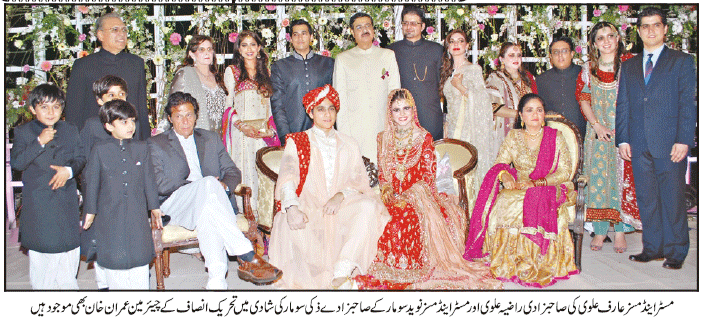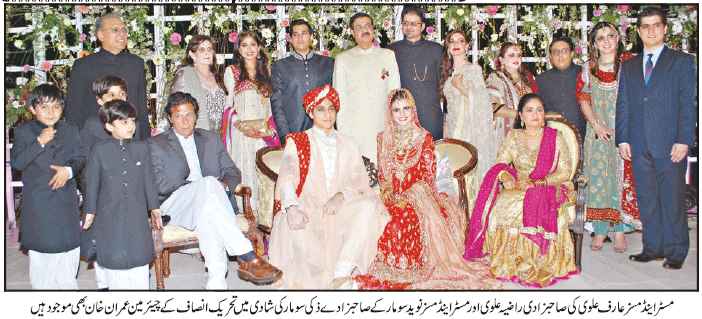 Arif Alvi was born in karachi on 29 August 1949. Arif Alvi is a Doctor (Dentist Specialist), Prosthodonist, and Secretary General of Pakistan Tehreek Insaf.
MQM members met with Chairman Imran Khan on Dr Arif Alvi's Daughter's Wedding.