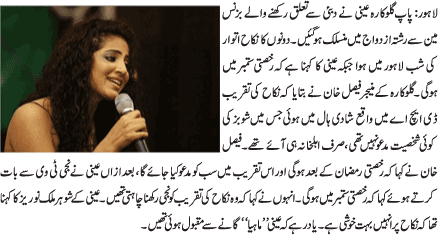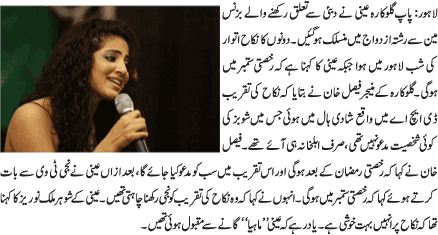 Annie Khalid marriage ceremony held in lahore on dated 01-September-2012. Rokhsati  held in Defance hall lahore and rasma hina held with their relatives  on dated 31-August-2012. yesterday Annie Khalid is going to his husband home.
Annie Khalid Pakistani Pop girl Singer is going to Marry with Dubai Based Businessman Malik Naveed Awan in Lahore. The Nikah ceremony held in DHA Lahore on dated 15-July-2012.
This Nakah Ceremony made Private from Media and Not Announced before the Nakah date 15-July-2012. So Media and advertising companies not take videos and pictures of the Nakah Ceremony. It was a simple gathering and only family members participated in this Nakah Ceremony. Only few Pictures are sharing by the Annie Khalid,s Manger Faisal Khan.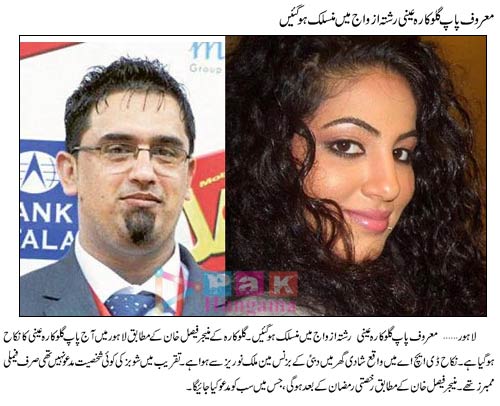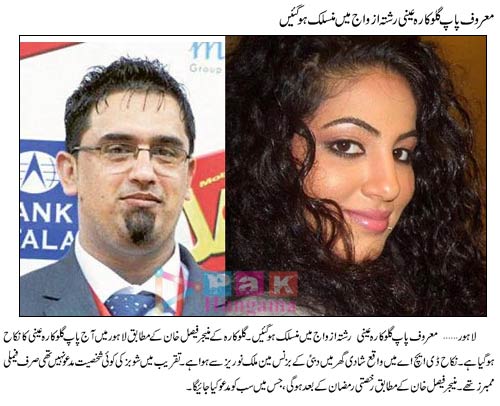 Rukhsati is not done yet, The Rukhsati will be done after the Month of Ramadan. We are best wishes for Annie Khalid in Future. We hope Annie will be succeeded with their life partner Malik Naveed Awan.
Channel: Express News
Transmission date: 16-Jul-2012
Time: 08:00 am News Bulletin
Lahore: Famous Pakistani Pop Singer, Annie Khalid , has finally got married to a Dubai based Pakistani businessman, Malik Naveed Awan.
The manager of Annie Faisal has confirmed the report and said that the wedding ceremony of the pop singer will be held after Eid at Lahore.