Al hamd Institute of Sciences ECAT, MCAT, Entry Test Preparation
Al hamd Institute of Sciences is one of the best institute who is offering their afford for preparation of Entry Tests of mcat, ecat, nust entry test, fast entry test, giki entry test, pieas entry test, nat entry test, gat entry test, gat entry test, and Punjab university entry test preparations.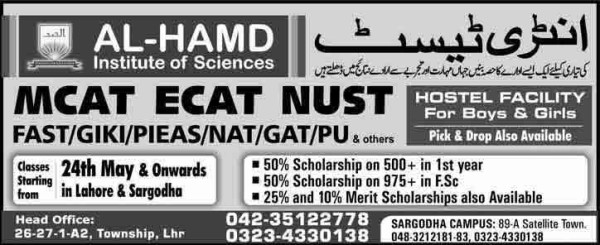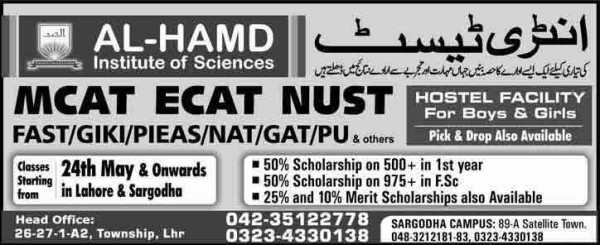 Al hamd institute also offering hostel service for male and female candidates who wants to join al hamd from different areas of the country can live in hostels to prepare entry tests of different fields of life.
The classes of Al hamd will be start from 24 May 2019 in Lahore and Sargodha cities of Pakistan. The entry test preparation will be under talent teachers and qualified staff will be provided best facilities to all candidates who will join al hamd institute.