(Sports News Dated 15-July-2012) Pakistani Tennis Star Aisam Ul Haq Qureshi send divorce Papers to his Wife Faha Makhdoom due to misunderstanding. Asiam ul haq Qureshi and Faha Makhdoom marriage ceremoney held in 17-December 2011.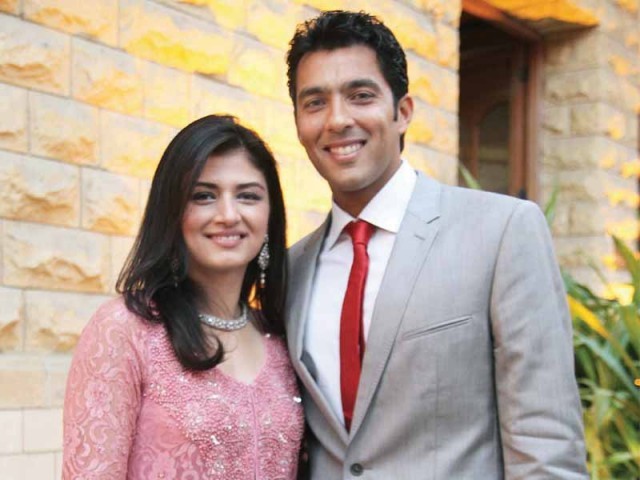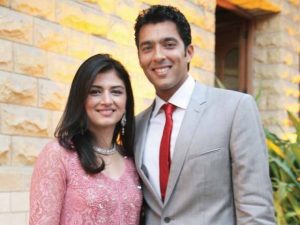 Faha Makhdoom live in Lodon before this marriage so it is not possible to live in Lahore. The Family Source said that the couple face problems since marriage and both are not adjusted.
Urdu Artical of Aisam ul Haq Qureshi Sent Divorce Papers to his Wife Faha Makhdoom

Aisam ul Haq and Faha Makhdum Decide to Separate 15 July 2012
http://www.youtube.com/watch?NR=1&v=SRhGDL9aBpw&feature=endscreen
 Faha Makhdoom facebook Massages updates
Aisam didn't give me time at all. He wants divorce.
Just in: Aisam and my marriage in tatters. Divorce expected as Aisam signs papers.
We couldn't develop
understanding, hence
decided to part ways.
I respect Ehtashaam Uncle, but he is wrong over here. Aisam and I are not happy with each other and Aisam has signed divorce papers.
There were lots of misundertandings b/w Aisam and me. Last two months were really troublesome for both of us.
Aisam has a very busy life. He plays tennis for 38 weeks in a year. He never gave me enough time. He never treated me as a wife.
Our families don't want to reveal our issue, but I'm serious and so is Aisam. We are done with each other.
Ehtashaam Uncle stayed at my house in UK for 10 days where he discussed our future with my family. Solution wasn't possible. Divorce is the only way left.
have just visited Pakistan three times since getting married. I haven't spent more than 2 months in the Qureshi House, Model Town, Lahore. Aisam always stayed on tour and what could I do?
I'm really upset. People are forcing me to speak more about my relationship with Aisam. I want to make it clear that I'm yet to sign the divorce papers, while Aisam has already signed them. Our families failed to reach a unanimous decision and hence we can't stay together anymore until a miracle takes place, which is highly unlikely!
Just watched news on my TV in UK. I'm really grateful to the Pakistan media. They are supporting me and I want justice!
I'm really fed up with the people in Pakistan. They don't have manners even. It has been a day to forget for me. Please don't bother me.
I've changed my display picture as well just because everybody compelled me to do so. I don't want anything related to Aisam at the moment.
"If you love someone, set them free. If they come back they're
yours; if they don't they never were." – Richard Bach