PIA Training center Karachi, Lahore, Multan, Rawalpindi, Peshawar and Swat starts taking admission applications for the program of Aircraft maintenance engineering course, the two years program will be highly motivated.
PIA Training centre have more than 50 years' experience in aviation training and PCAA is approved maintenance training organization.
It's a wonderful opportunity who want to become aircraft maintenance engineer can apply today for two years program.
How to submit admission application form:
PIA training Centre Quetta, Karachi, Lahore, Multan, Rawalpindi, Peshawar and Swat.
PIA booking office 17 Hali Road, Quetta
Phone number: 092-81-2831029
Email address: ptc.uet@piac.aero
PIA training centre Karachi
Room No. 17, near airport hostel, Karachi
Phone number: +92-2199044516
Eligibility criteria:
pre requisite FSC pre engineering or equivalent.
On completion of training only 2 years maintenance experience will be required for PCAA Basic license.
Theoretical training will be conducted at Quetta center: however practical training duration approximately 1 year will be conducted at PIA Training center Karachi only.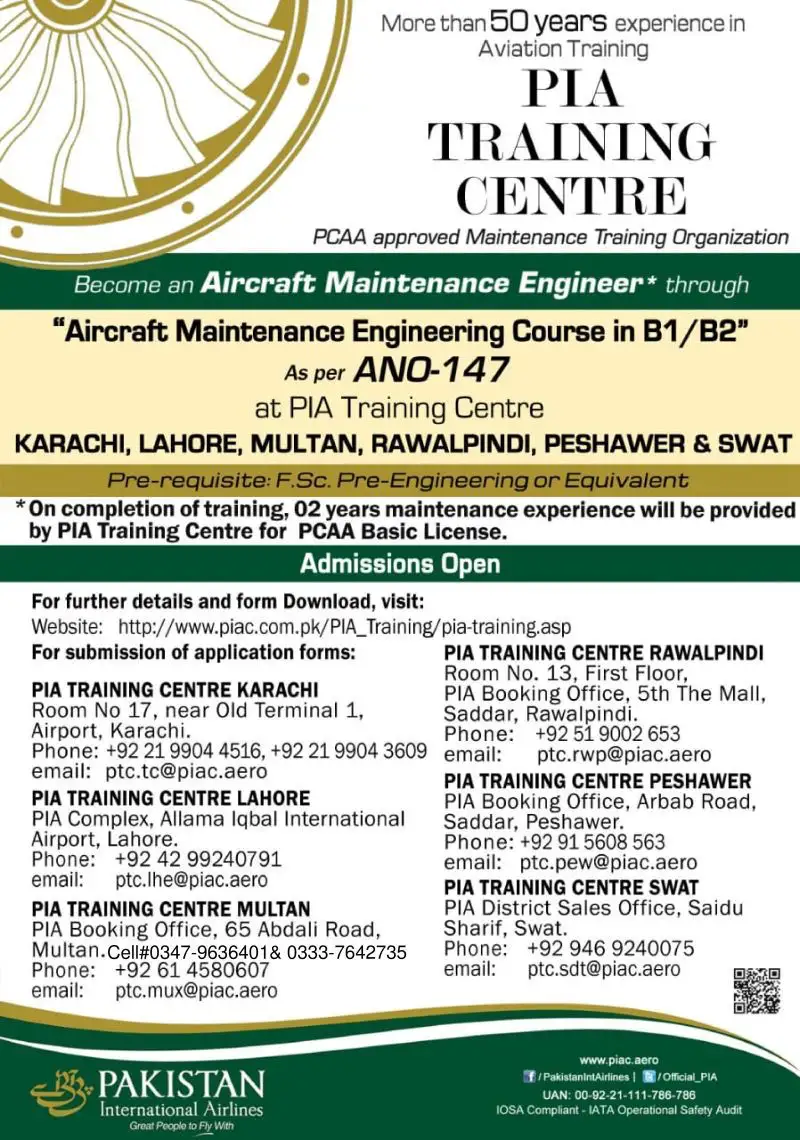 Accommodation / transportation will not be provided by PIA Training center.
You can also download admission form from piac.com.pk pia training folder.
Read Also: Edulearn Air Services Academy Admission in aircraft 2021 for Edulearn Air Services in Lahore Apply here also Aircraft Maintenance Engineer Admission in Edulearn