Admissions Open in saps aviation college Karachi for 17th Flight Operations Officer
Saps Aviation College Karachi Shaheen foundation PAF Karachi campus starts 17th flight operations officer course (FOO), Golden Opportunties for fresh graduates to join prosperous airline career male and female.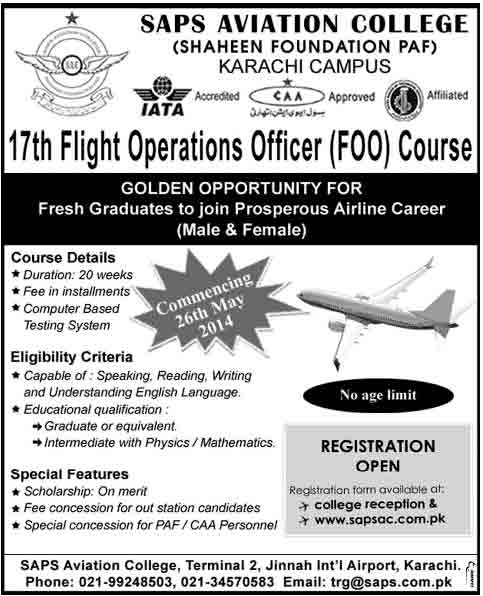 Course Deadline:
Duration 20 weeks
Fee in instalment
Computer based testing system
Eligibility criteria
Capable to speaking, reading, writing, and understanding English language, graduate or intermediate students are eligible.
With age limit.
Saps aviation college Karachi also offering Scholarships on merit bases, like fee concession for out station candidates, special concession for Paf / CAA personnel.
Phone Number: 021-99248503
Email Address: trg@saps.com.pk
Registration Open Now