Admissions 2019 starts from 20 January 2019, admission forms and prospectus available of Rs. 1000/-. For local Pakistani students overseas students can get prospectus Rs. 5000/-. Admissions open in 1st year pre medical, pre engineering, and General Science. the academic classes will start from March 2019.
Written test will be held on dated: . The entry test subjects are English, Math, Urdu for Class 1st to 8th class and from above 8th and O level students English, Math, Urdu and science. the entry test fee will be Rs. 1500/-
Admission will be based on performance in written test and interview examination.
Download Admission From:
the applicants can also download or can also be submitted accompanied by NAB Demand Draft of Rs. 1500/- in Favour of Principal Lawrence College.
Written Test:
The written test will appear in English, physics, chemistry, Biology and Mathematics the papers time of each will be One Hour.
Entry Test Subjects:
English, Mathematics, Urdu for class 01 to 07 ) English, Math, Urdu and Science for class 8th and O Levels.
Last Date of submission of admission forms: 30 March 2019
Last Date For overseas students:
Lawrence College Ghora Gali Murree Admissions Open in first year for session 2019-2020. A college invites Admission Applications for 1st year Fsc in Pre Medical, Pre Engineering, and General Science. The students who have more than 80 per cent marks are eligible to apply for admissions in Lawrence college ghora Gali Murree Pakistan.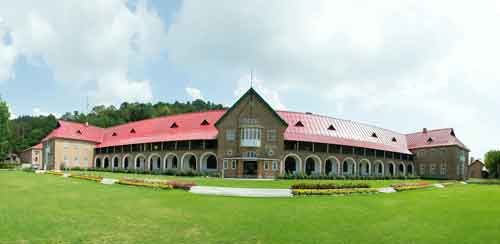 Eligibility:
Age limit 15-17 years old with 70 % marks
The selection of Lawrence College will be on merit and it's based on performance of student in written test, Interview and medical examination.
The written test will be taken from English, Physics, Chemistry, Math and biology and the total time of this written test is only 1 hour.
Admissions forms and college prospectus can be obtain from college during office timing with cash of Rs. 1000/- or by post DD Rs. 1500 in favour of Principal Lawrence college Ghora Gali Murree.
Last date of submission of admission forms with your Result Sheet and hope certificate from your school send before.
Lawrence college Murree a hundred and fifty eight years old residential institution of international reputation with glorious traditions and providing quality education, offers golden opportunity to the talented youth for admission to Class-1 to Fresh admission class 2 to 8 as per availability of seats. including GCE O Level for the academic session commencing March 2019.