Fatimiyah Education network offer admissions in intermediate (Pre medical, pre engineering, commerce, and humanities) (for girls only) for the session 2018-2019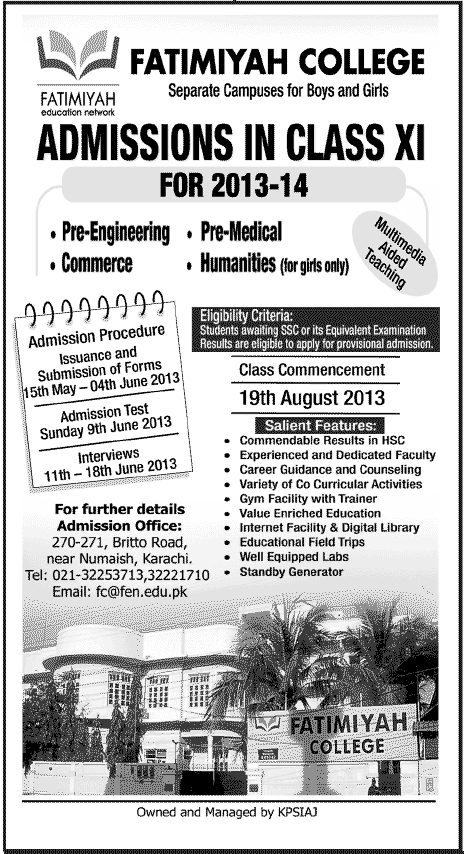 Admission Procedure
Issuance and submission of forms 15th May to 04-June 2018
Admission test will be held on dated 09-June-2018 Sunday.
Fatimiyah College Karachi will be take admission interview on dated 11th and 12th June 2018.
Eligibility criteria:
Students awaiting SSC or its equipment examination results are eligible to apply for provisional admission.
Classes will be commencement from 19th August 2018
Address               :F-2/1, Sir Ibraheem Haroon Jaffar Road,
Opp. Agha Khan University Hospital, Karachi- Pakistan.
Phone #+92-21-4943337 +92-21-4943373 Fax #:+92-21-4943373
Email     :lcms@liaquatcollege.edu.pk
info@liaquatcollege.edu.pk