Sukkur Board Improvement Marks SSC Part 1 & 2 Examination 2012-2013.
Board of intermediate and secondary education sukkur Board Sindh Notification about Improvement of Marks/ Grade at the SSC Part 1 & 2 Annual Examination.
It is hereby notified for the general information of all concerned that the candidates who have passed the secondary school certificate part 2 annual/Supplementary examination 2012 and intend to improve their marks / grade by required to apply through their last attested institutions for getting permission to re-appear in any one OR two subjects of Matric part 1 and Part 2 one from part 1 and other from part 2. If a candidate intends to improve marks in more than 2 subjects, he/she can re-appear in all the papers of part 1 or part 2 or part 1 and part 2 (together).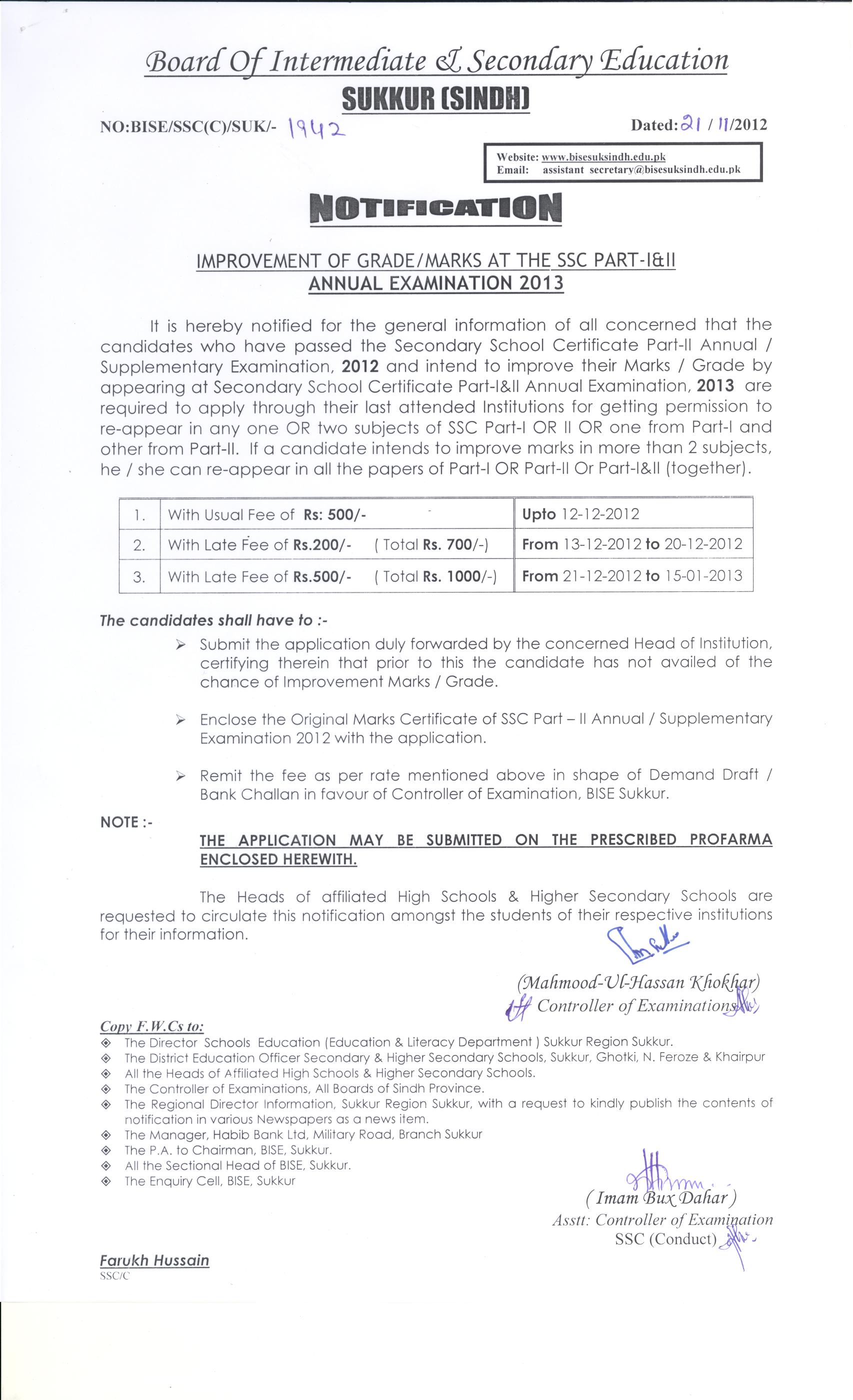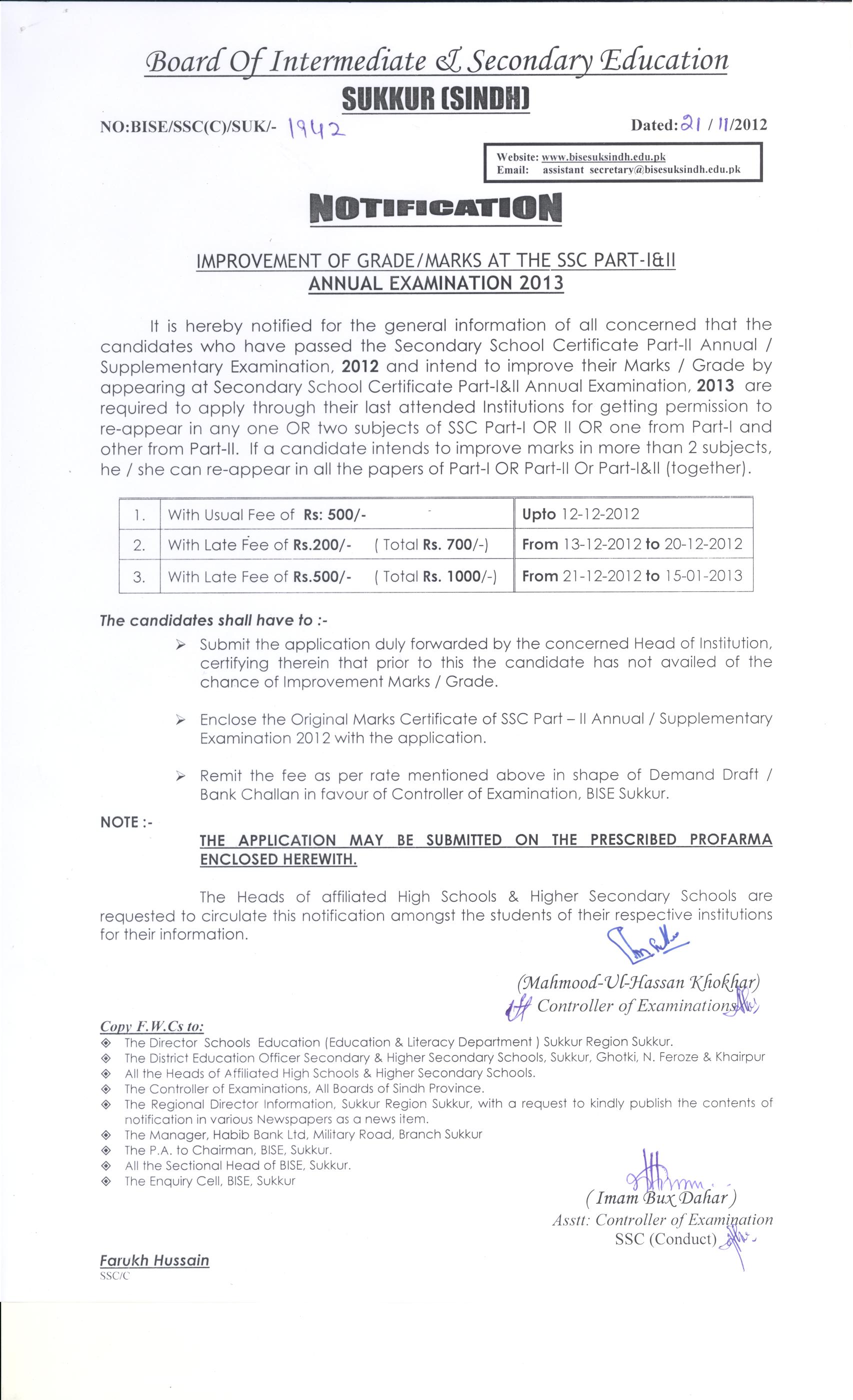 Fee Schedule
With usual fee of Rs. 500/- upto 12-12-2012
With late fee of Rs. 200/- Total Rs. 700/- from 13-12-2012 to 20-12-2012
With late fee of Rs. 500/- total Rs. 1000/- from 21-12-2012 to 15-01-2013
The candidates should have to:
Submit the application duly forwarded by the concerned head institution; certifying therein that prior to this the candidates has not available of the chance of improvement marks/ grade.
Enclose the original marks certificate of SSC part 2 annual / supplementary examinations 2012 with the application.
Remit the fee as per rate mentioned above in shape of demand draft / bank challan in favor of controller of examination, bise sukkur.
Note:
The application may be submitted on the prescribed Performa enclosed herewith.
The heads of affiliated high school and higher secondary schools are requested to circulate this notification amongst the students of their respective institutions for their information.