Student Green Card Offer From Shahbaz Sharif.
Chief Minister Punjab Mian Muhammad Shahbaz Sharif New Offer for Students, The Green Card Offer for Students to Easy Traveling. All Green Card Holder can Pay Only Ten Rupees for their Traveling in all Lahore City. This is Big Opportunity for students from Mian Muhammad Shahbaz Sharif. The Scheme starts from 07-July-2012, This card is valid for Non AC Buses Only. So registered as early as possible, for registration visit Green Card Official Website www.greencard.ltc.gop.pk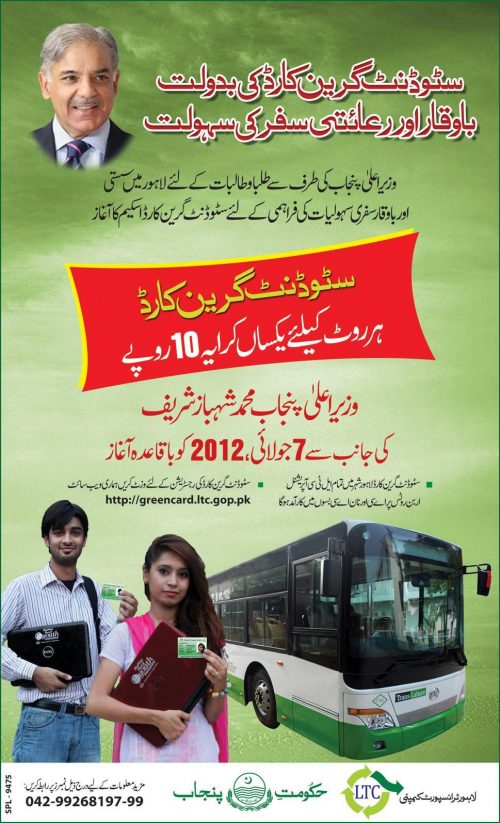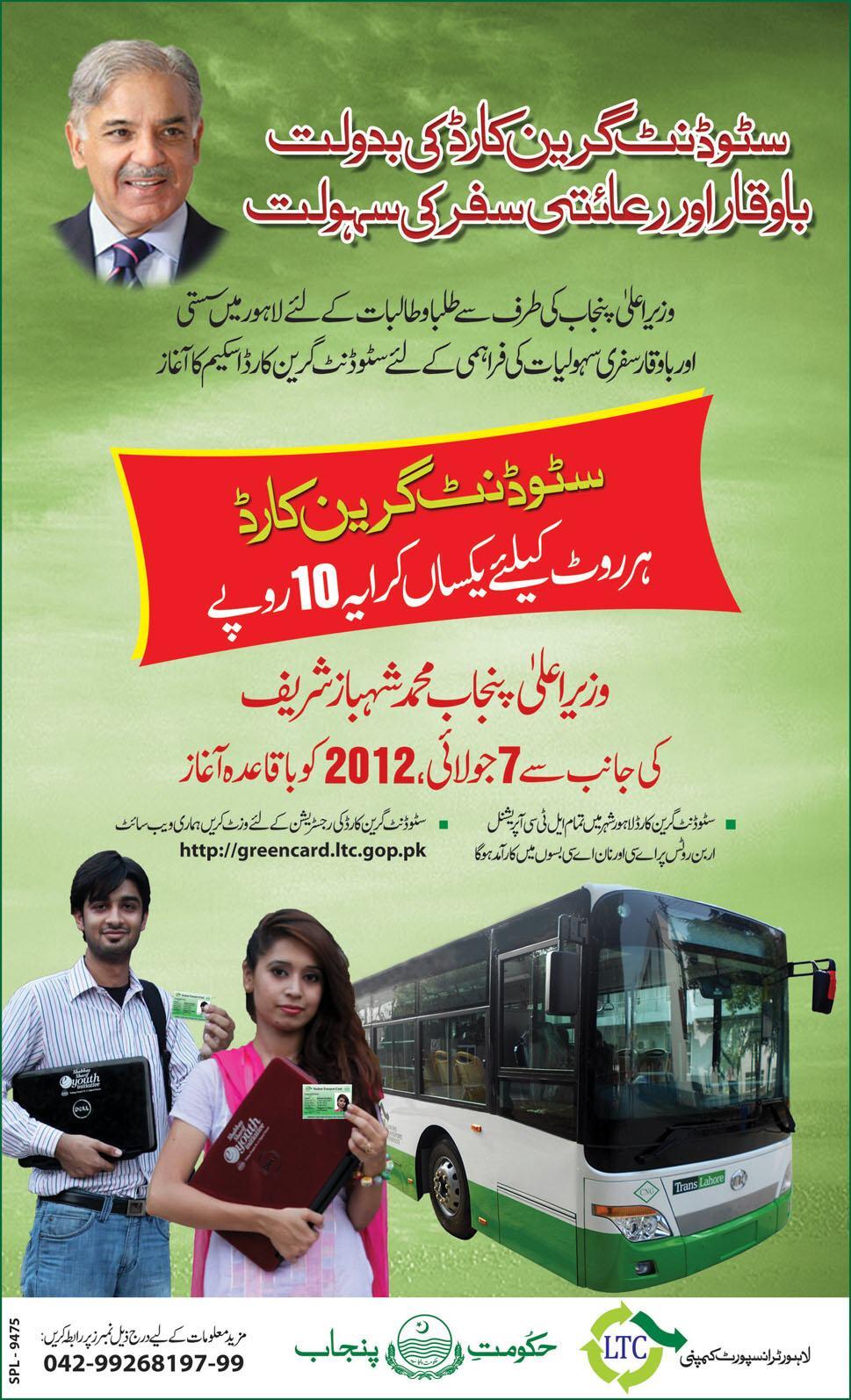 for More Information Call on 042-99268197-99.
Terms And Conditions
Flat Fare of Rs. 10- per Trip will be charged with LTC Student Transport Card.
Discount will be given when student shows LTC Student Transport Card.
Serious disciplinary action will be taken if any card is identified as fake.
Cards are non-transferable and should only be used by the card owner.
If your card is stolen or lost, immediately report to the institution.
If found guilty/involved in any misconduct with the Bus Staff; card will be cancelled and you will not be entertained for student discount card.
I certify that the information provided by me on this form is accurate.
Contact Us
Postal Address:
Lahore Transport Company 4th Floor, IEP Building, Liberty Roundabout
Gulberg III, Lahore.
Email:
greencard@ltc.gop.pk
Phone:
+92-42-35782764-66
Fax:
+92-42-35782763