Geneva International Exhibition of Inventions in 2014 King Saud University Permanent Home 17 Medals including 8 Gold Medals.
In a busy day Balttawaij praised the system industry knowledge Bmokhtraei KSU match the excellent results they have achieved during their participation in the Geneva International Exhibition of Inventions 2014 and that their access to my position of honour and 8 gold medals, 5 silver and 4 bronze medals.
The total is participated by the university 17 patents owned entirely in several fields of knowledge, including the fields of medicine, engineering, agriculture, information technology, energy technology and water, where the number of posts Saudi Arabia 47 post, got 6 posts on the gold medal with honors, including two of the university.
as I got Kingdom on 17 gold medals was the share of the university, including 6 medals, in addition to that has got Kingdom on 8 silver medals accounted for the university, including 5 medals and got 12 bronze medals was the share of the university, including 4 medals, while the remaining four other exhibitions of the kingdom did not get thing.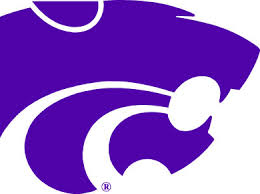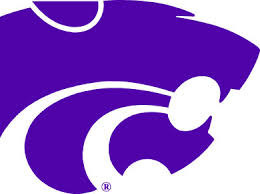 was awarded a gold medal from the University of each of the inventor, Ahmed bin Abdullah Kazem and inventor Saeed Mohammed Hassan Darwish and inventor Ines certain dry and inventor Issam Ali Albhecla and inventor Mohammed Mohsen Thursday and inventor Abdulrahman two laps military and inventor Mutassim Ibrahim Khalil and inventor Fahd Ibrahim Ftina, and earned a silver medal Each of the inventor Mohamed Bahgat Eagle and inventor Hussein Abbas and inventor Abdulrahman Mohammed Khmer and inventor Awad Abdo Radwan and inventor Abubakar Sultan, also got all of the inventor Mohammed Zaki Ramadan and inventor Rakan Khaled back and inventor Sherif Mohamed Allowatidi and inventor Saqr Ibrahim Aref.
also visited the Ambassador of the Custodian of the Two Holy Mosques in Switzerland Hazem bin Mohammed Krkila suite university and See all inventions and received a detailed explanation about the end of the tour thanked Ambassador Mokhtroawa university attendance featured in the show, and after the photo was taken Memorial inventors with happiness.
has seen suite university a large number of visitors and companies that want to invest some inventions of the university, where the objectives of the exhibition highlighting inventions investor outside of all parts of the world to find opportunities for quality to exploit the invention and turning it into a product cybernetic.
Worth mentioning that the exhibition is held for the second year and forty respectively with the participation of several advanced countries in the field of industry knowledge. During this year the number of countries participating 45 countries from 5 continents, 42% from Europe and 54% from Asia and 4% from other countries, has reached the number of exhibitors 790 exhibitors who introduced in 1000 the invention, and visit the exhibition this year, 60,000 visitors from all over the world.