Sri Lankan batsman Dinesh Chandimal injured out of the World Cup
The famous and talented Sri Lankan Batsman out of the world cup 2015, now sri lanka replaces with kusal perera.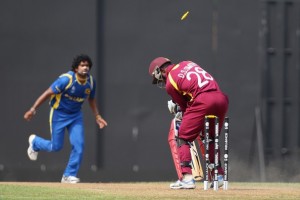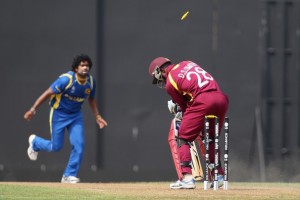 Big loss for Sri Lanka Dinesh Chandimal is a out class bestman, Kusal Perera is a very good batsmen butt dinesh is best. Kusal who will help the side as much or more than Chandimal but having Dinesh out the lineup changes the complexion of the side completely…hopes Here with is back for the QF, he is vital. Sri lanka team consider best team in world cup 2015 but without dinesh it's a big quotation for Sri lanka team.
SL Should have not played 3 spinners with AUS. Inplace of Senanayake, pacemen Chameera? young new bowler who played a game against NZ & did bowl very well in length and control. We knew we are in QF try our new talent. Also, Prasanna seems to be a better control bowler than Jeevan Mendis who bowls lots of short pitch balls. Tharanga, can you tell me how many games since last WC he played for SL and Avg. He just makes it to the WC anyhow & this is 4th. Why or how I have no answer other than politics is involved. SL needs a good Batter in the Middle order & should have played Kushal Perera because he suppose to be similar batting skills like Sanath J. but not performed well yet. He is young, why not breed him into the side other than bring Tharanga..If our selectors don't bring in players on performance, we will be worst than AFG. Sanath,Attapatu & Vaas were great players, but coaching is another. Under foreign coaches we did perform very well & now as gone down in all depts.