PTCL Offers Free Internet on EVO Recharge
PTCL (Pakistan Telecommunication) Promotion Offer for all Evo Customers to recharge your Evo Device and get free Internet. If your EVO device has not recharged from 1 August 2012 than recharge your EVO 3G device today and use free Internet.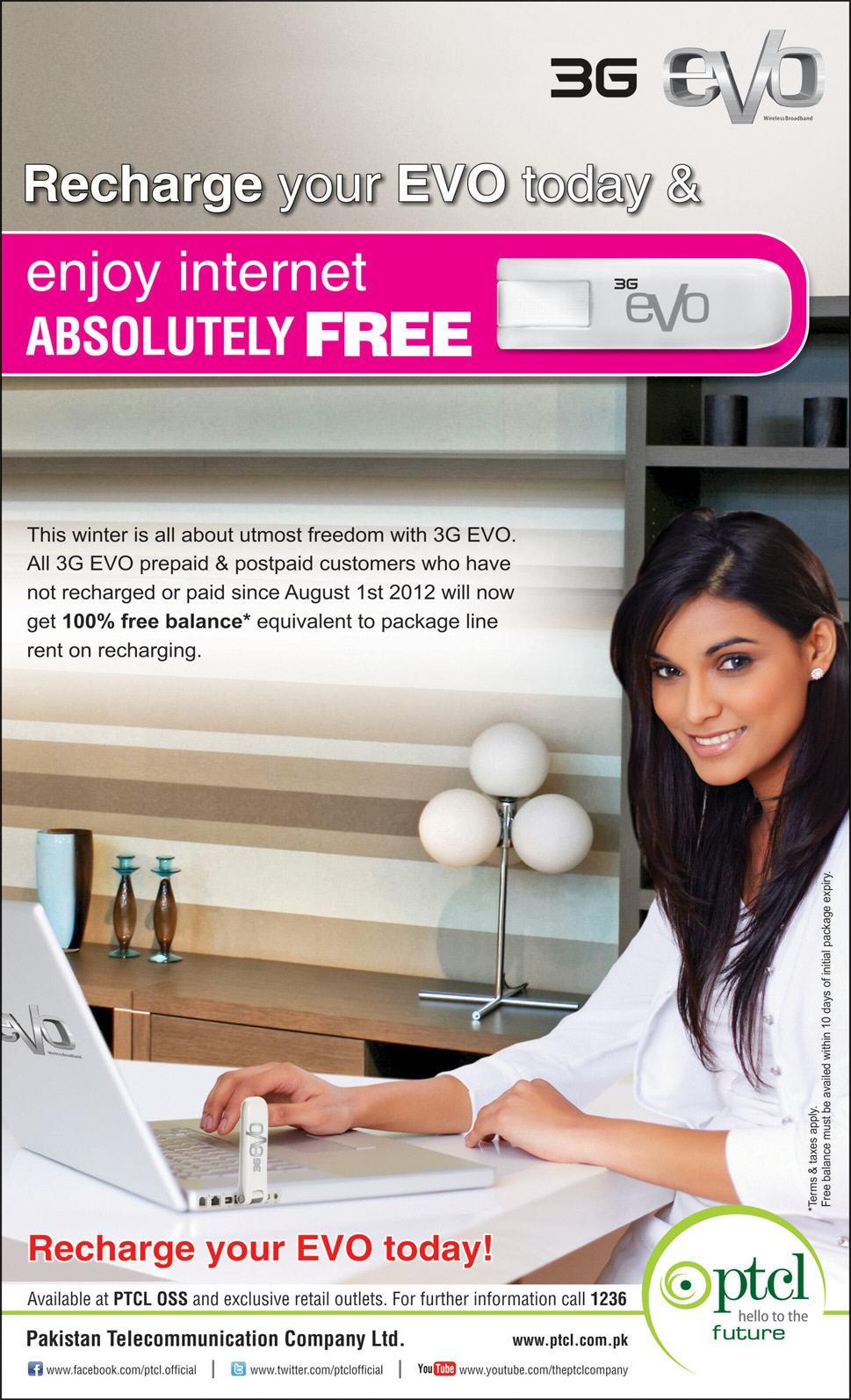 If you have Post Paid Package of your EVO device than Enjoy second Month free usage of Internet, if you paid first month payment.
If you are prepaid customer of EVO than just upload one card and use 100% free internet.
This winter is all about utmost freedom with 3G EVO. All 3G EVO prepaid and postpaid customers who have not recharged of paid since 1st August 2012 will now get 100% free balance, equivalent to package line rent recharging.