PTCL Brings 3G Evo Wingle 9.3 Mbps Wifi Enabled USB
First Time in Pakistan PTCL Brings 3G EVO Wingle speed up to 9.3 mbps wireless broad band. Pakistan's first wi fi enabled USB.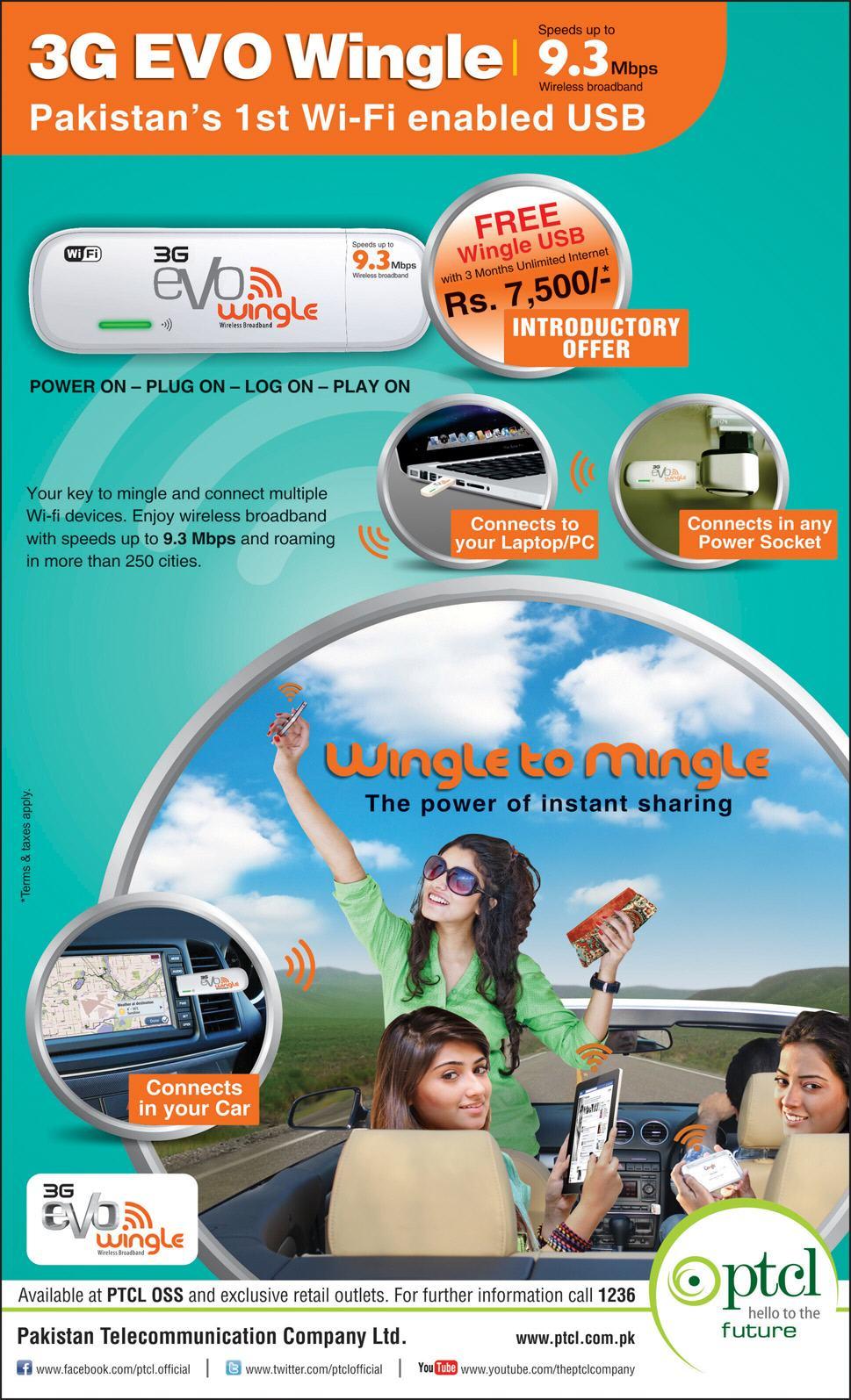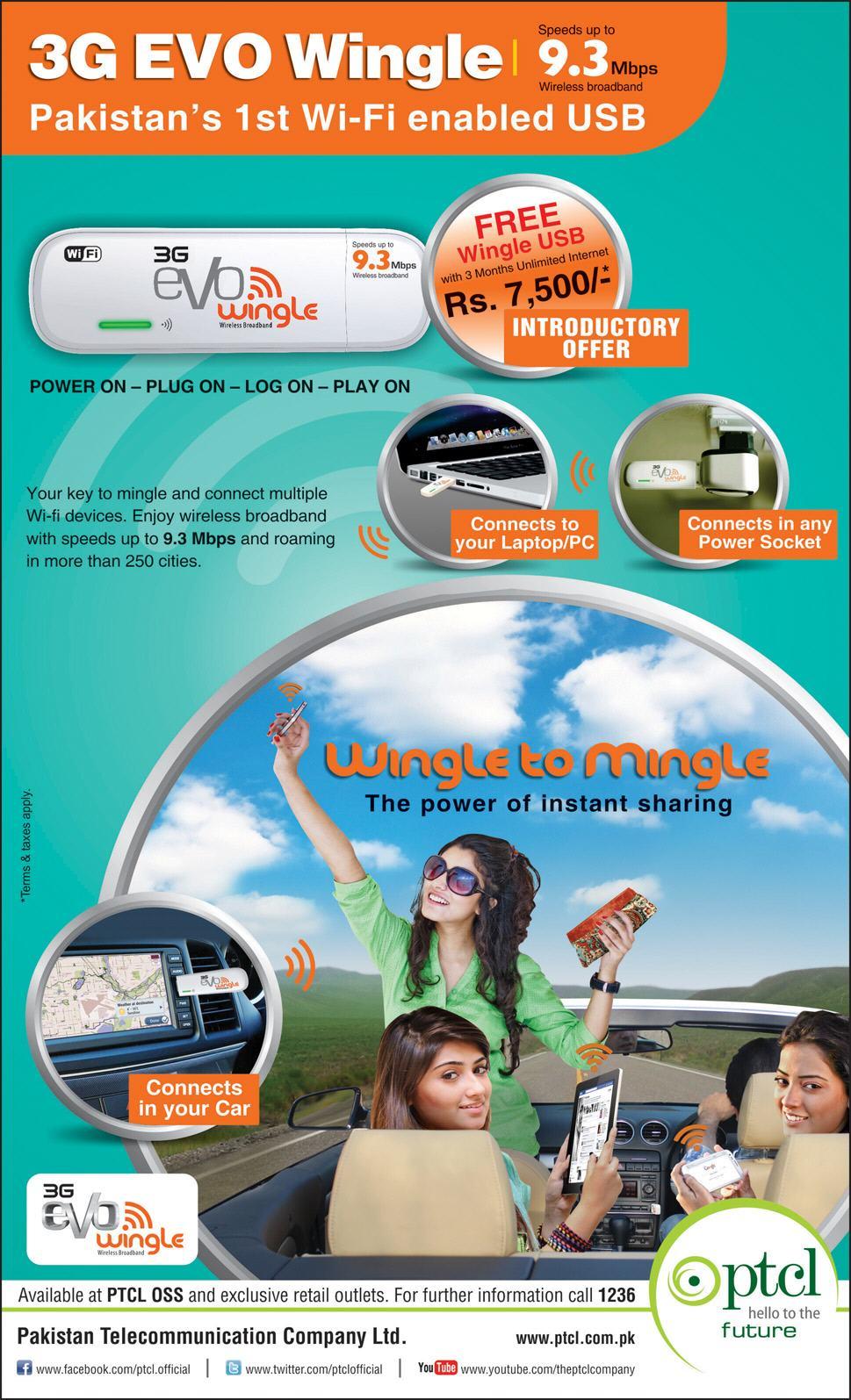 PTCL Introduces 3G EVO wingle USB with three months unlimited internet with Rs. 7500/- Your key to mingle and connect multiple wi fi devices. Enjoy wireless broadband with speeds up to 9.3 mbps and roaming in more than 250 cities in all over the Pakistan. You can connect it in your computer, car, and any electric switch and enjoy with your 3G Evo Wingle.
Available at PTCL OSS and exclusive retail outlets, for father detail or information call 1236.