Pakistan won from India 2nd ODI Match Scorecard 03/01/2013
Pakistan vs india second one day international played at colkata india on dated 03-January-2013. India won the toss and elected to field first. Pakistani players played well and made total 250/- runs with 6 runs extra in 48.3/- total overs. Nasir jamshaid made 106 un beatable runs from 124 bolls with 12 fours and 2 sixes. Muhammad hafeez made 76 runs from 74 balls with 10 fours and no six. Shoaib malik made 24 runs from 30 balls with two fours and no six.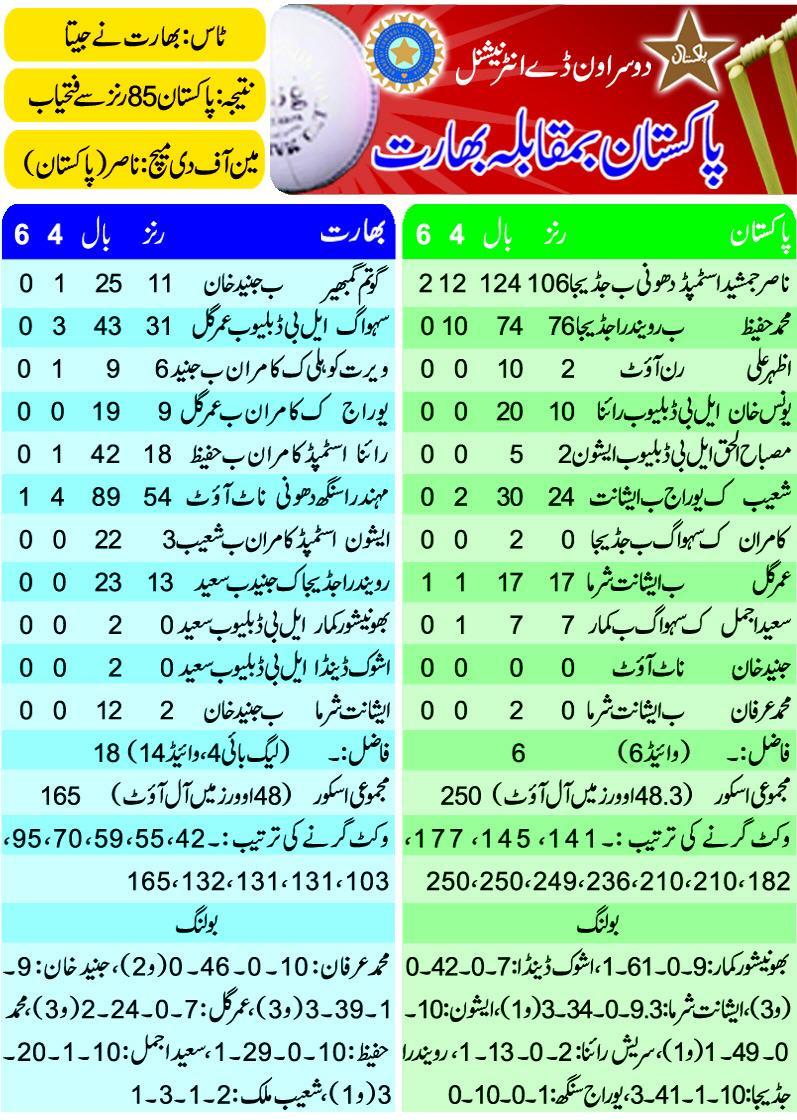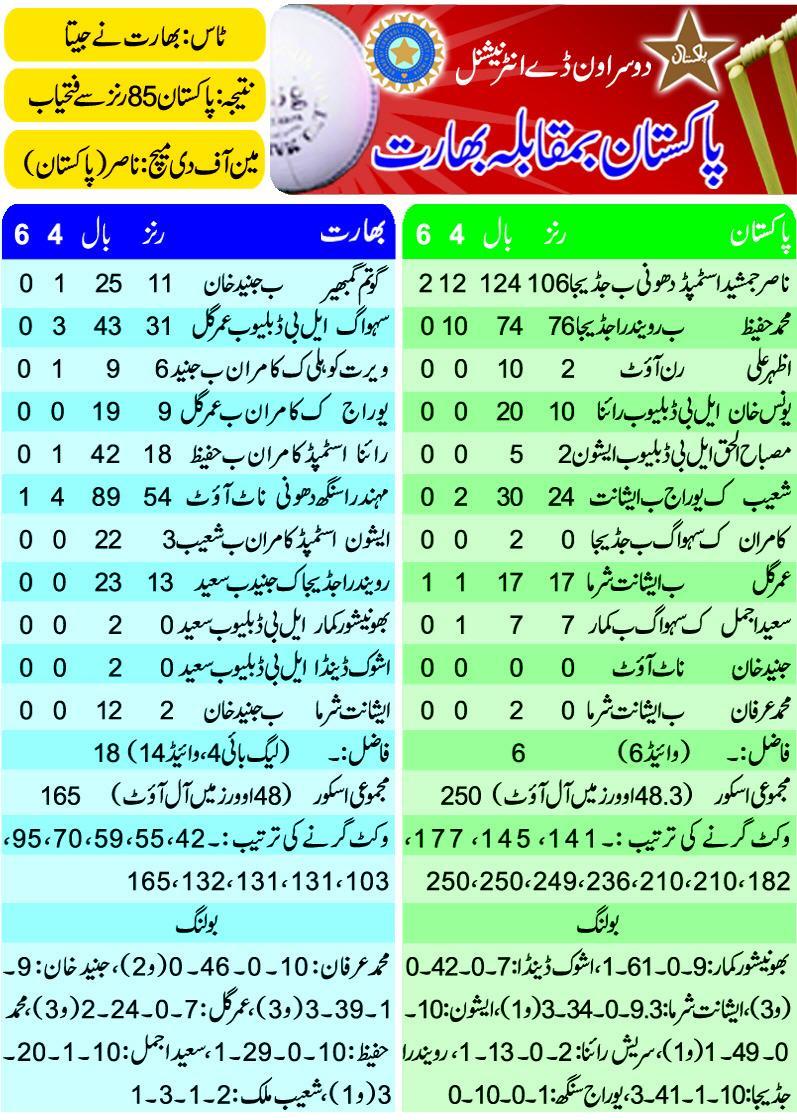 Indian team take start well and no any player played well instead of mahendra singh dhoni, he made 54 runs from 89 balls with 4 fours and one six. Indian cricket team made 165/- total runs from 48 overs and all out.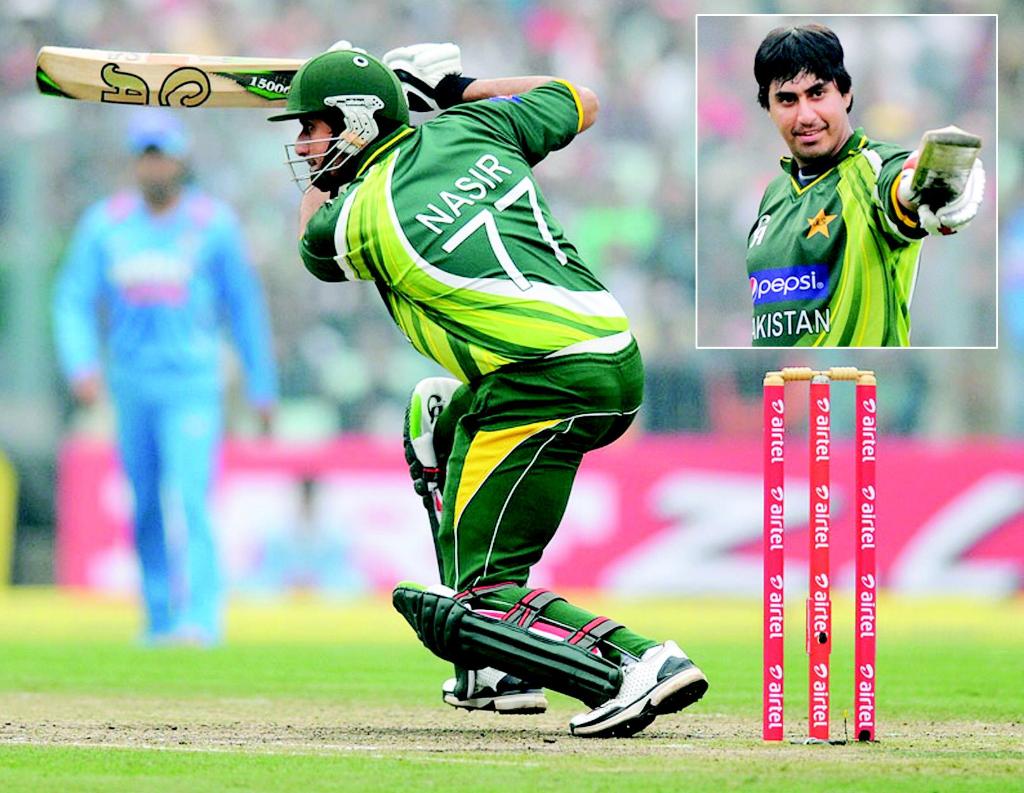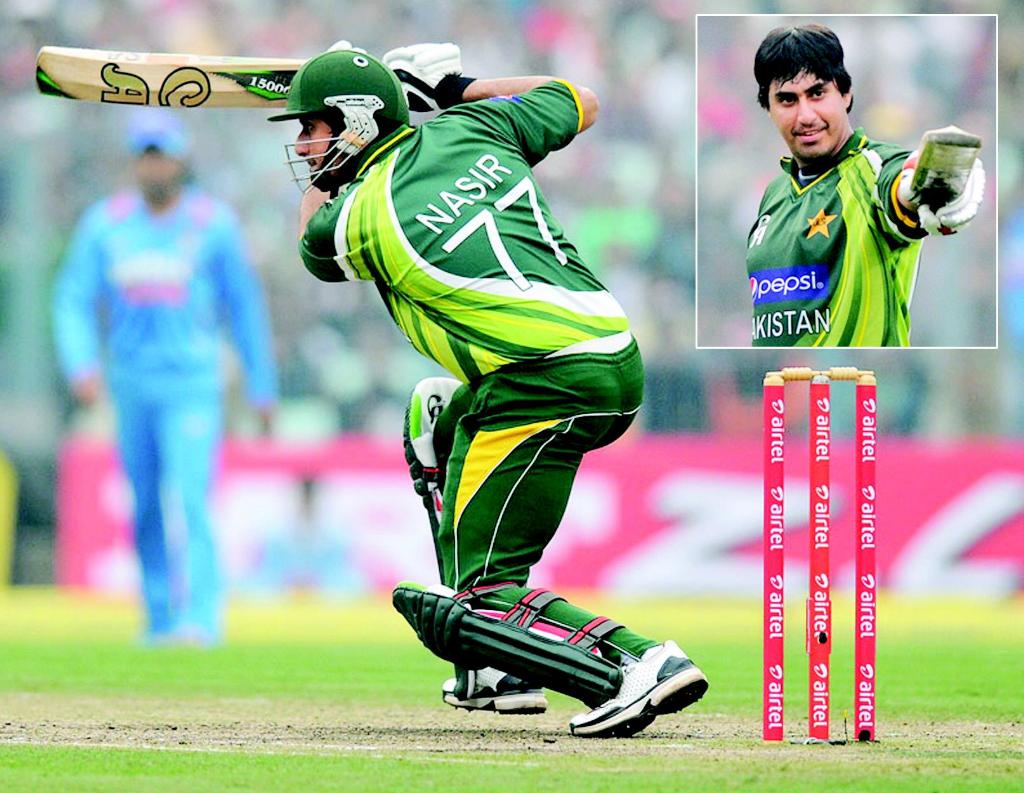 Pakistan won the match from 85/- runs from india in second ODI Match. Pakistan win the ODI series from india.