(Group D 12thMatchPakistan vsBangladesh dated25-September-2012)Pakistan vs Bangladesh Twenty 20 Match held on dated25-September-2012.Bangladesh won the toss and elected to bat first,Bangladesh made 175 runs from 20 overs and with six wickets.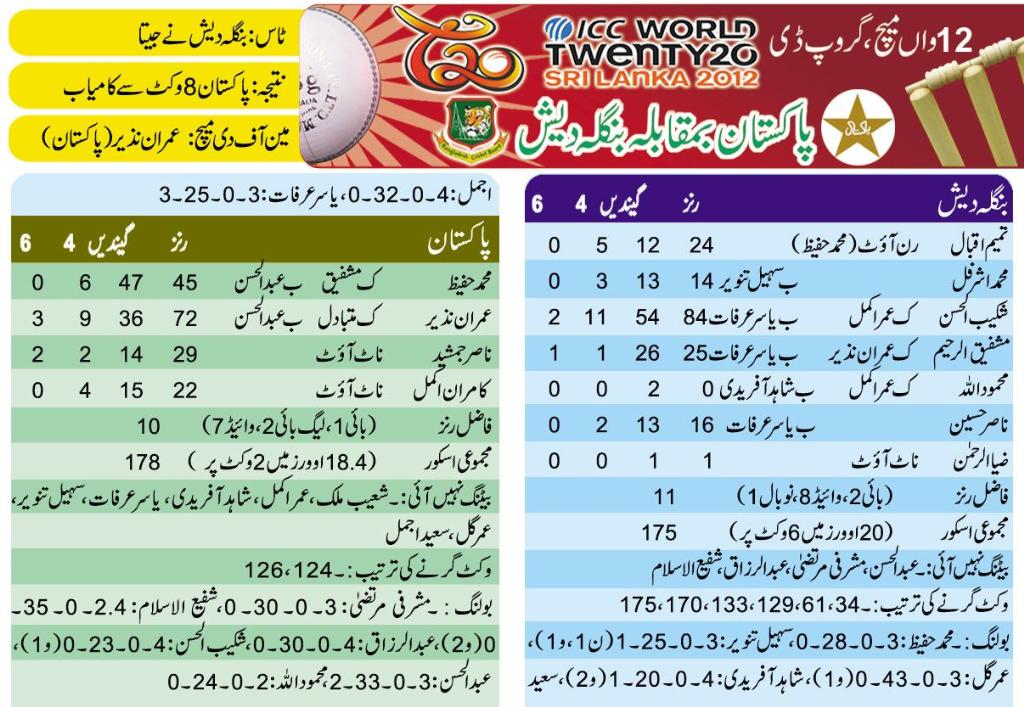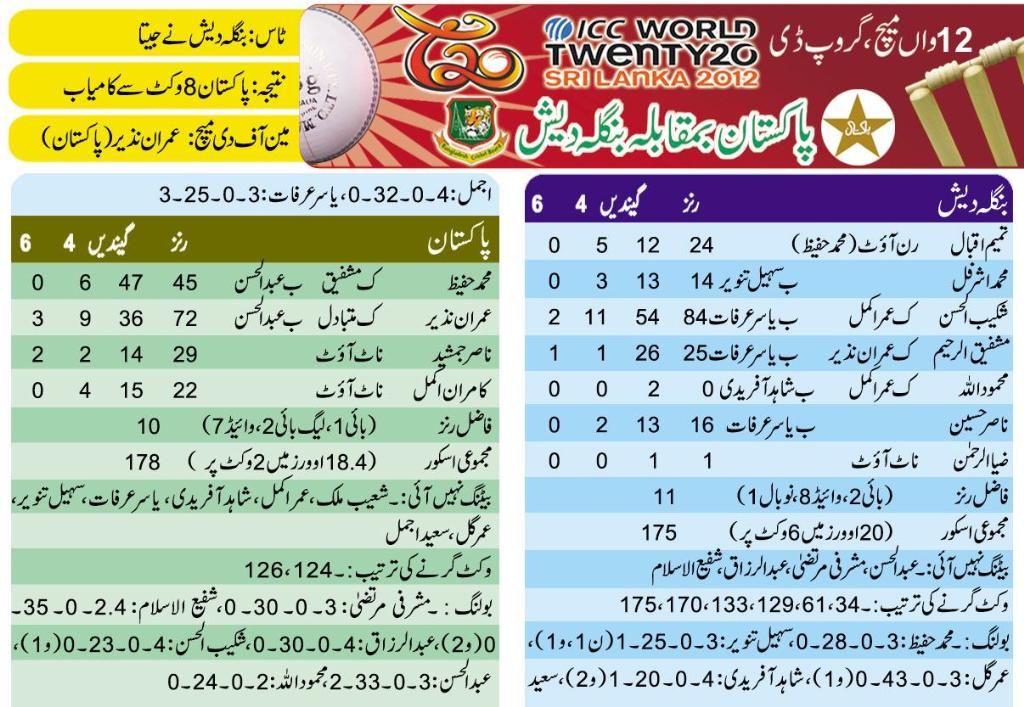 Pakistanwins the Twenty 20 Match fromBangladeshfrom eight wickets. Imran Nazir played well from Pakistani side. Imran Nazir Made 72 Runs from 36 balls with ninth fours and three sixes. Muhammad Hafeez made 45 runs from 47 balls with six fours and no six. Nasir Jamshaid Made 29 runs from 14 balls with two fours and two sixes. Kamran akmal made 22 runs from 15 balls with four fours and no six.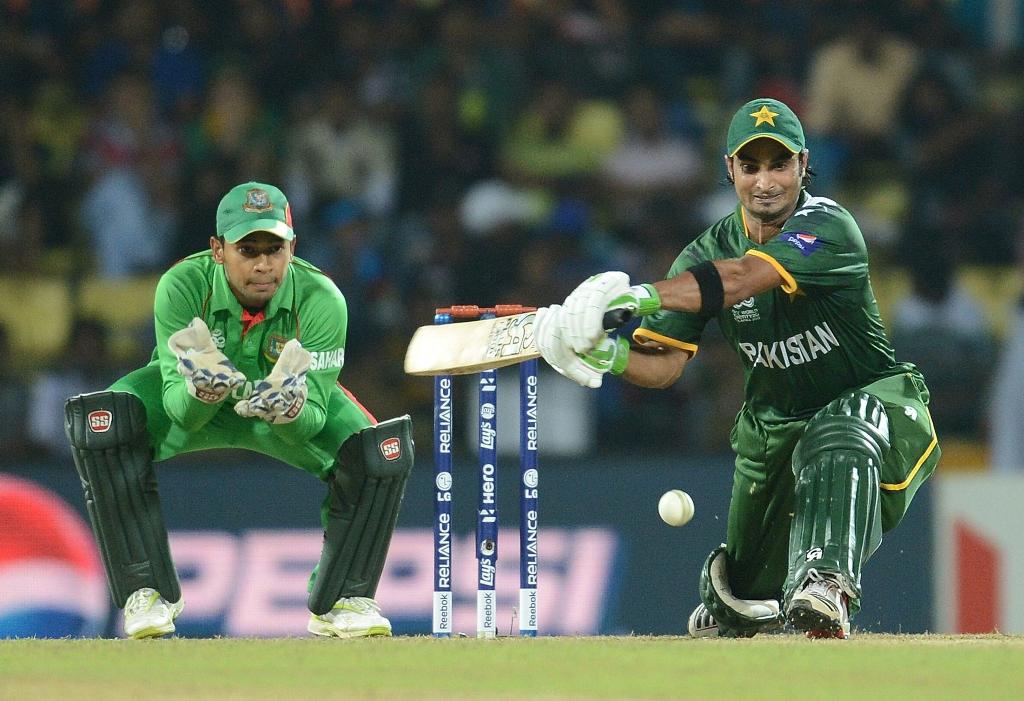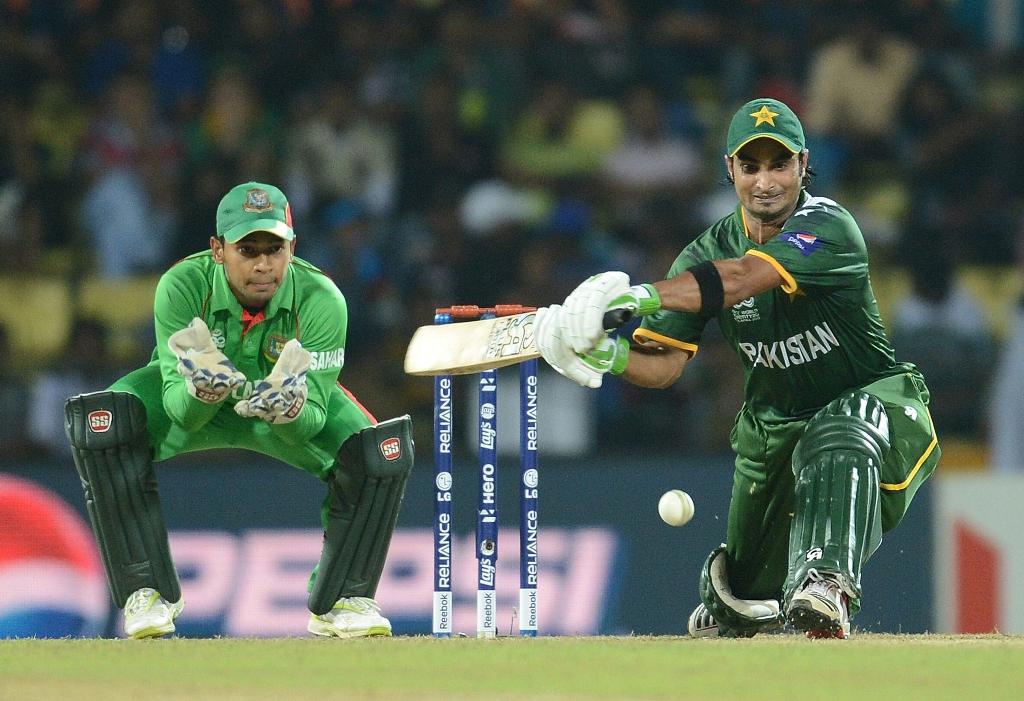 shakib al hasan Made 84 runs against Pakistan in T20 World cup Match 2012.