Jobs in Mayo Hospital Lahore Dated 26-June-2012 
The Applications for appointments on. adhoc basis against the following vacant Mayo Hospital Lahore are invited. the candidates fulfilling the prescribed qualification/criteria as shown against each category of post should apply along with attested photocopies of their testimonials and their applications should must readied in this office up to 21-07-2012.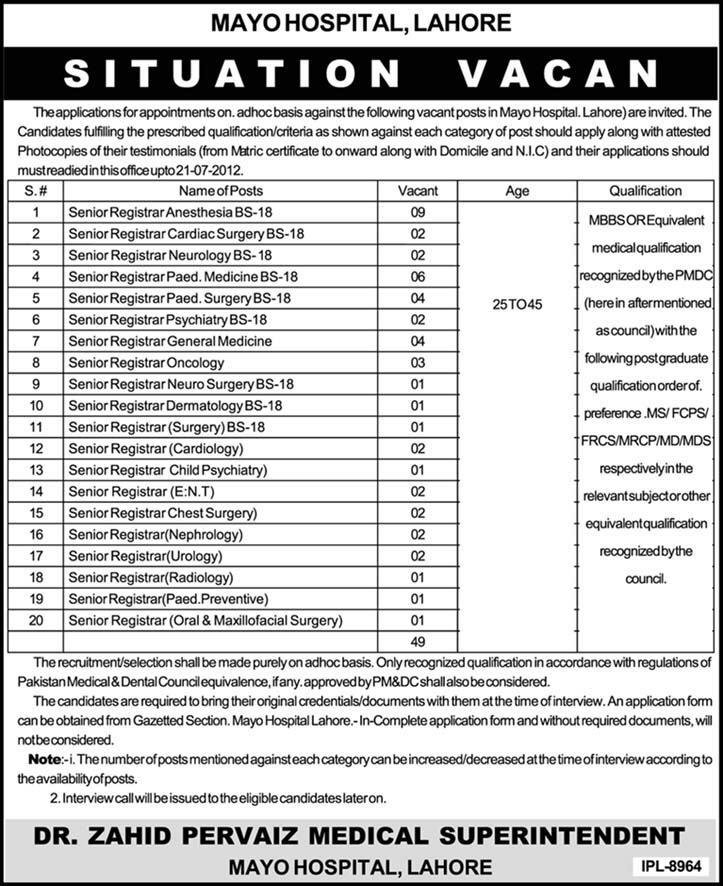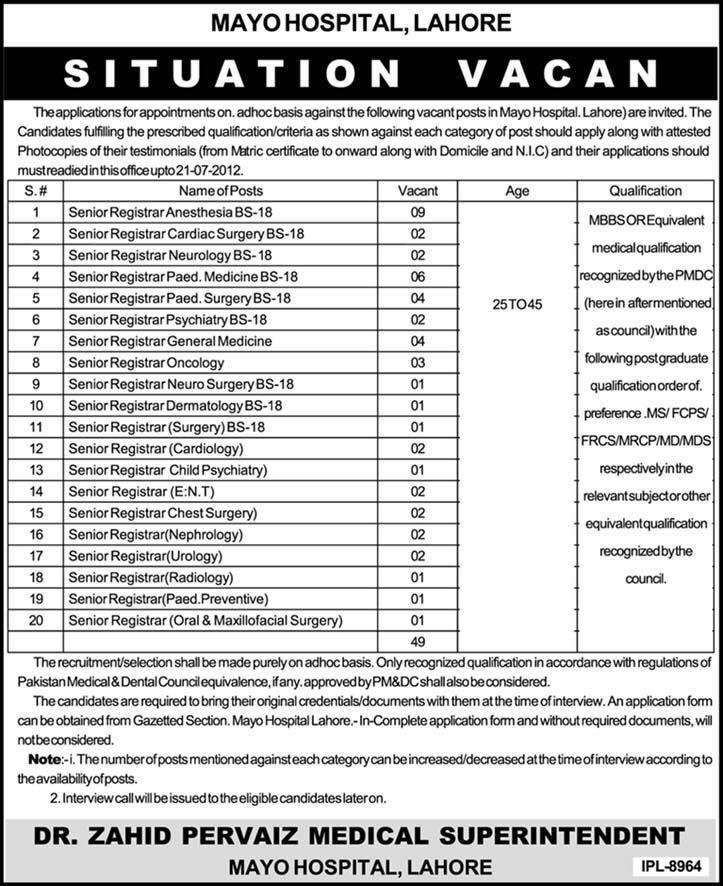 Jobs in Lahore, Jobs in Pakistan, Jobs in May Hospital Lahore, Jobs for MBBS Doctors, The Daily Express news paper advertisement dated 26-June-2012.