ISAE MBDA Selected Seven Indian graduates for Scholarships
ISAE one of the world's leading institutions in aeronautics located in France city name Toulouse. ISAE selected seven Indian graduates from different institutions of higher education commission from India for MBDA Scholarships session 2014.
ISAE is independent institution from France, first of all ISAE received many scholarship applications after all the selection made by ISAE for MBDA Scholarships. The selected candidates will be study in France. ISAE made selection on merit basis, these students are lucky, because ISAE will be afford all expenses of selected students, like tuition fee, living expenses. The selected 7 students will be completed their Degree in two years program from France.
The ambassador of France meets the Indian students at New Delhi, when Ambassador Francois richier meeting the selected students he said:
"France offers quality ­education with various educational ­benefits. This is why I chose France for higher ­education. Also, the presence of ­multinational ­aerospace ­companies such as Airbus, Dassault Aviation etc. will help me gain expertise in the field of aerospace engineering.
ISAE's interdisciplinary teaching approach and faculty from renowned R&D centers and industries is what ­attracted Aditya Navale. "Toulouse has an active R&D base in the field of aeronautics. This will provide an ideal platform to gain ­practical knowledge."
Francois richier explains more to media:
"While preparing the statement of purpose, a student has to mention the ­following points: a) What course is he/she applying to and why? b) What is his/her future goal? c) What influenced him/her to choose that course? d) What made the student to apply to the particular university and to the programme? e) Where does the student see himself/herself in the next ten years and how will they contribute to the society?"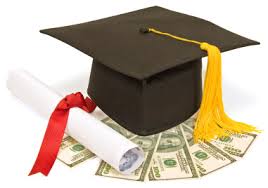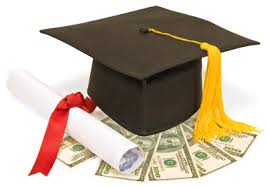 Deepali Singh, who will ­pursue an MS in aircraft mechanics and avionics, says, "How focused a student is should be reflected in the statement of purpose. Past projects and the future plans should be ­clearly mentioned. Projects, research papers and a good CGPA will add value to your application. And if most of the projects are focused on a single area, then they will have more weightage."
For Neelam Shivhare, her bachelor's degree in ­engineering was enough to get this ­scholarship. "I studied hard during four years of graduation. I did international projects and presentations to enhance my profile. Also, getting a good GRE and IELTS score is mandatory."
Loic Piedevache, MBDA ­country head , India, said, "This scholarship programme is one of the many initiatives that MBDA is ­undertaking to establish itself as a trusted, long-term partner within India's defence ­industry infrastructure. Furthermore, like all Indian holders of French ­master's degrees and PhDs, the students will also be entitled to a five-year Schengen visa."