HBL Bank Brings Express Branchless Banking in Pakistan
Habib bank limited is largest bank branches in Pakistan. Now HBL brings first time Express Branchless Banking in Pakistan. Through this service you can send payment and received payment within all over the Pakistan. This is best service for HBL account holders.
So dear HBL Account holders now you can send and received payments online within Pakistan, this service will be start from 29-April-2013 Monday.
HBL's existing customers cannot use this service. they have to visit HBL Express Agent and then perform the transaction, this service is for HBL Express Agent Customers, not for existing HBL Customers,
The opening ceremony will be held on dated April 29, 2013 and the chief guest Governor of State bank of Pakistan will be start HBL Express service in Pakistan.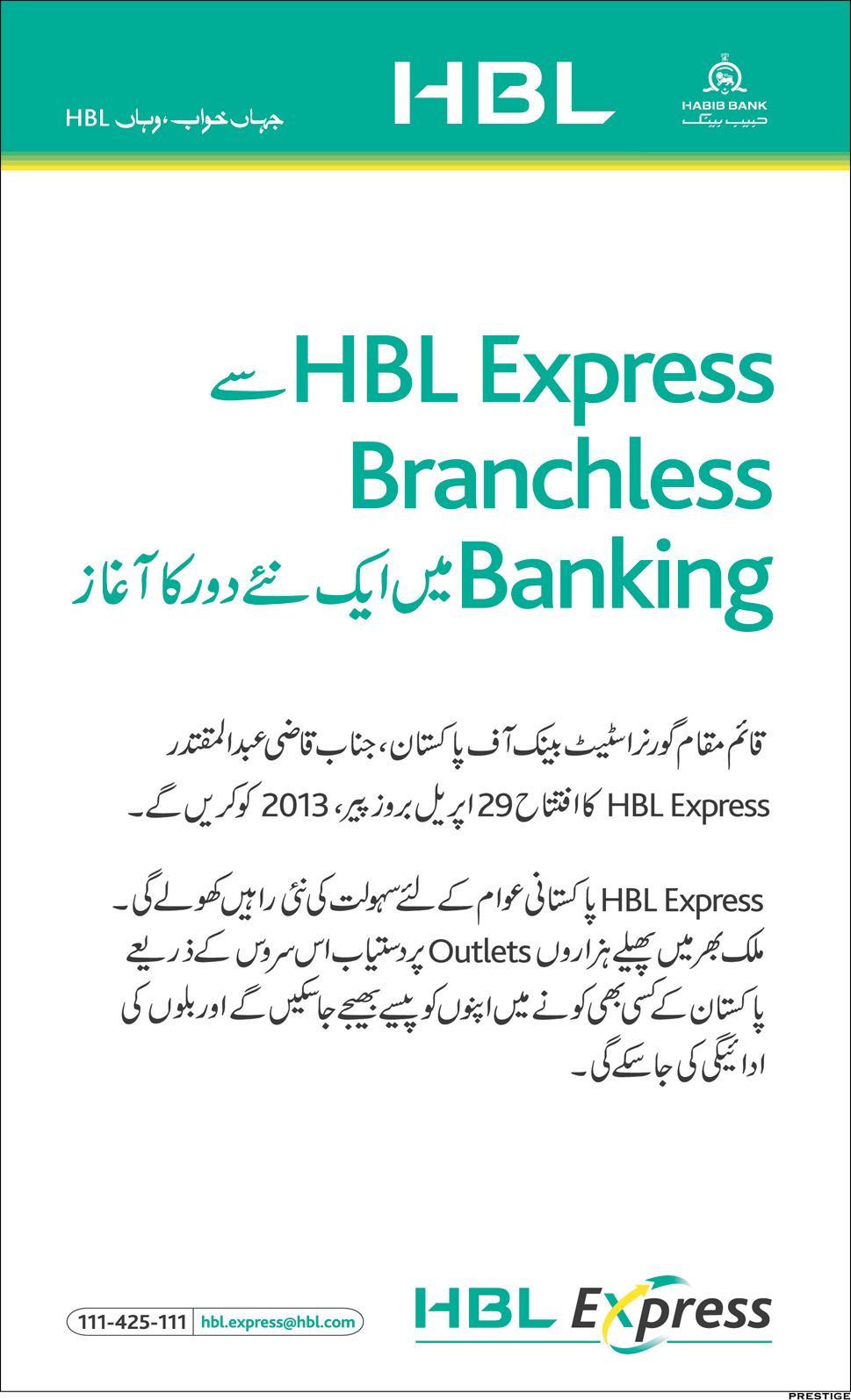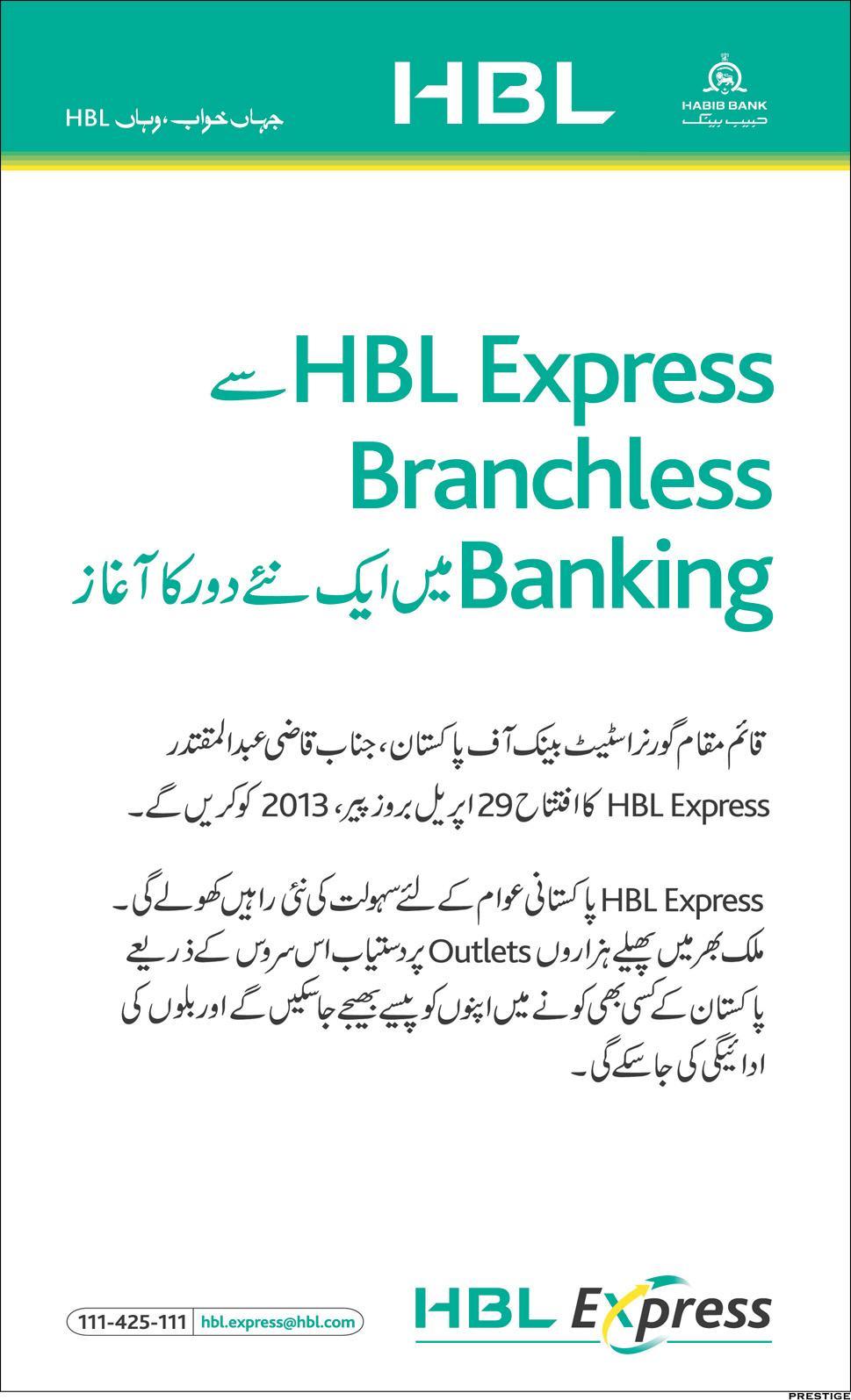 +9221111425111