Applications are invited from dedicated and qualified professional to serve in a National Regulatory Body for the following positions.
The Express news paper advertisement dated 20-March-2012. The detail of jobs are given below Image.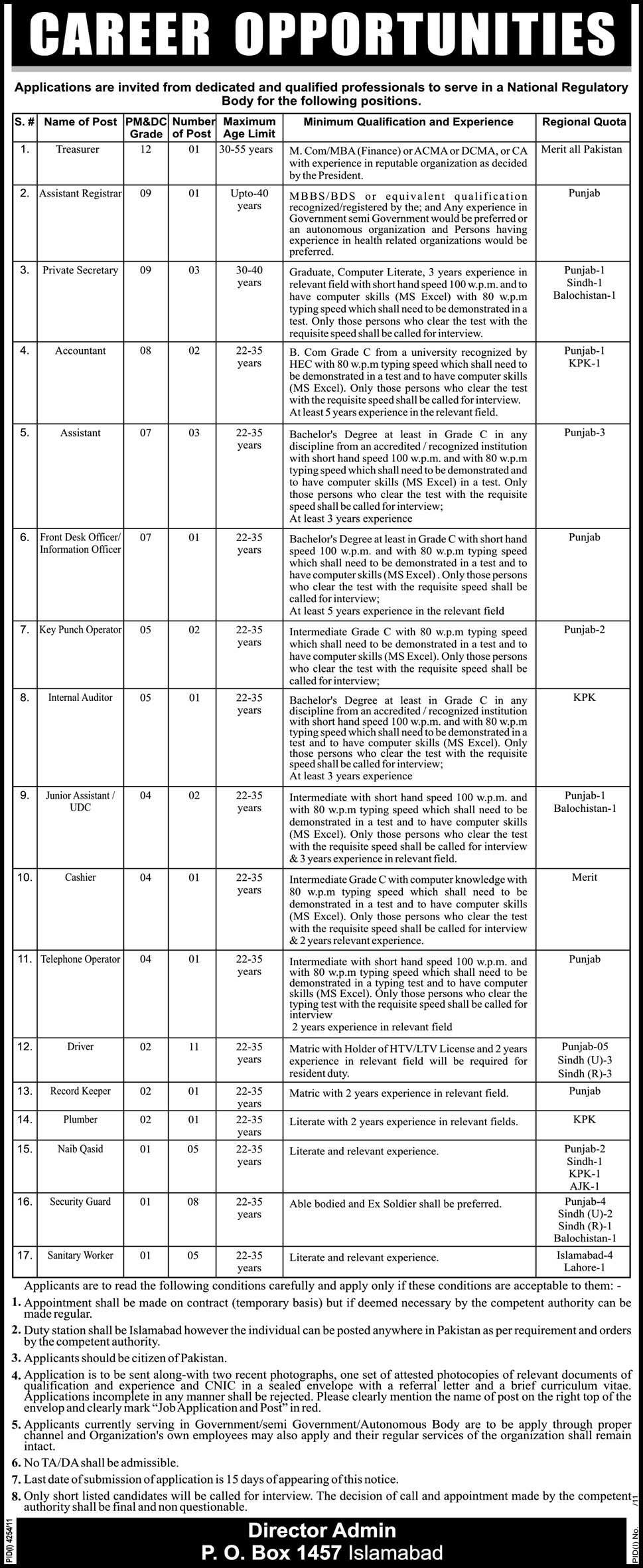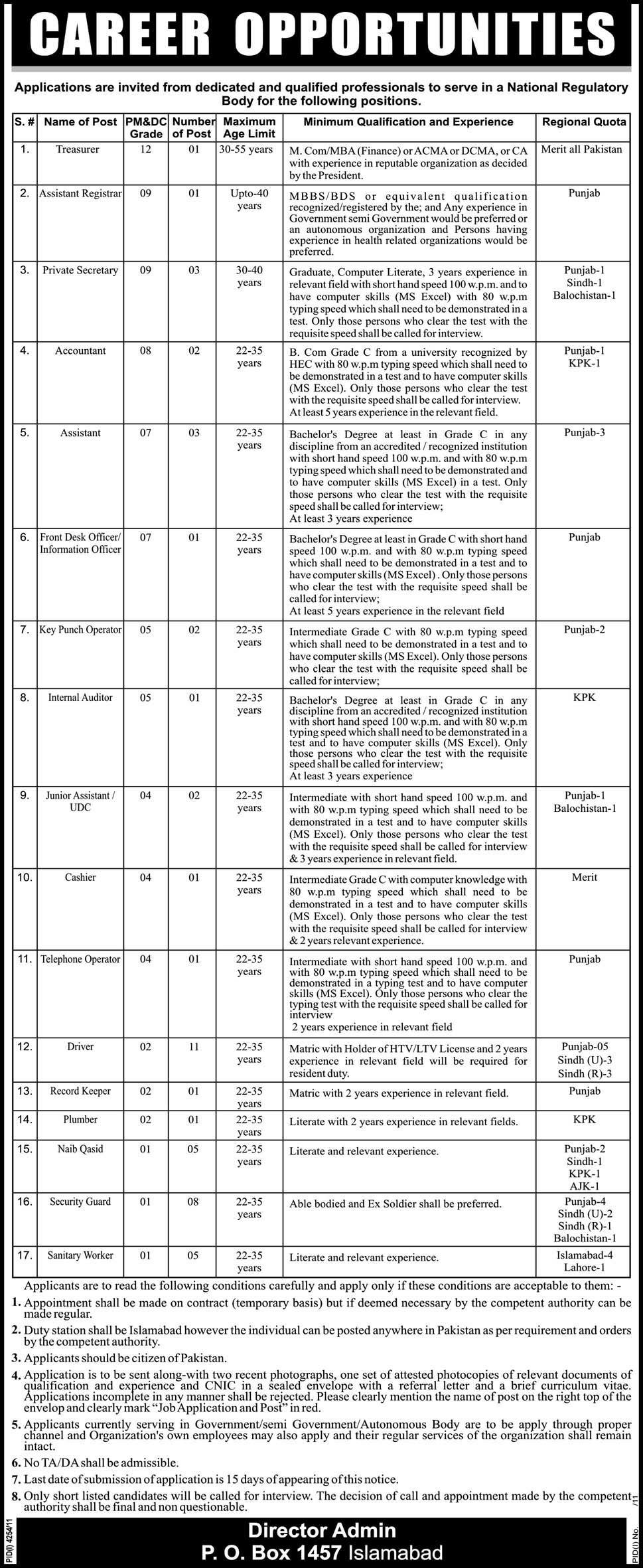 Jobs in Government Departments in Pakistan, Jobs in Pakistan, Jobs in Islamabad, Jobs in Government, Government jobs, National regulatory body jobs.