GC University offer Upgrade Your 2 years Bachelors Degree to a 4 years Business Degree. A rigorous 2 years programme, designed to build upon the traditional 2 years BA/BSc. if offers a unique opportunity to obtain a 4 years business degree.
The schedule detail
Admissions Deadline          July 2nd 2012
GCUMAT                                   July 7th 2012.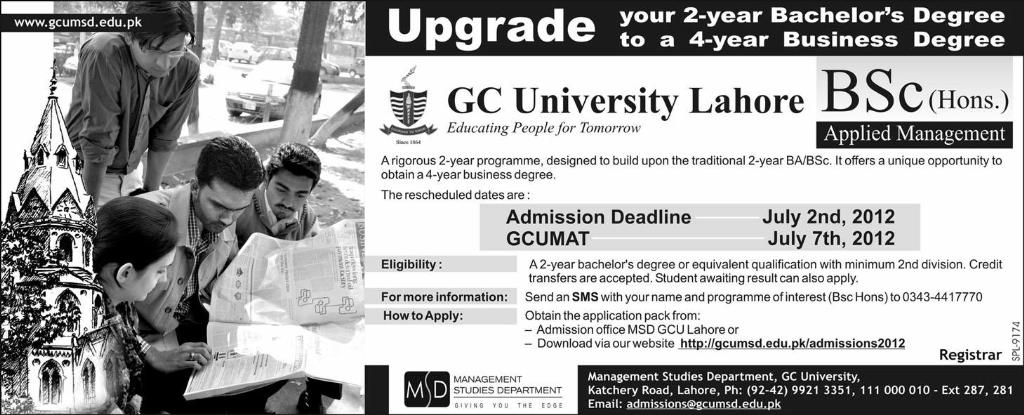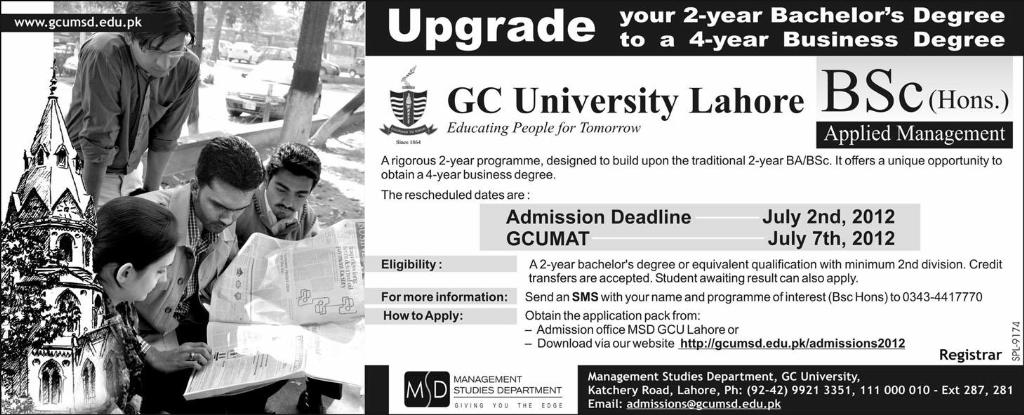 GC University Lahore Admissions Detail 2012, Admissions in Pakistan, Admissions in Lahore, Admissions Lahore Universities, Admissions in Gc University Lahore.